history of the consulate general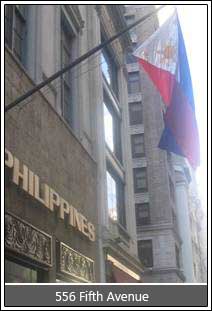 Since 1946
The Philippine Consulate General New York was opened in 1946 in recognition of the importance of New York and the mid-Atlantic regions of the US, for the development of Philippine-US relations, as regards trade, finance, science, education and cultural exchange. The growing Filipino expatriate community in the northeast and the need to provide services and assistance, also underlined the urgent need to open a Philippine Consulate in New York, just months after the Republic of the Philippines gained independence and raised its flag as a free country.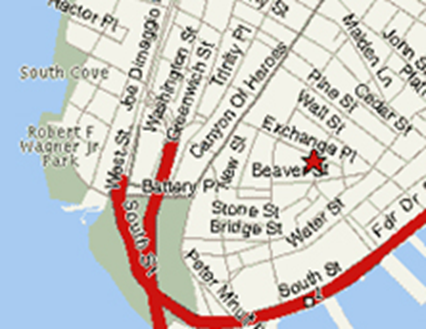 The first office of the Philippine Consulate General was located at 40 Exchange Place, in Wall Street, and was opened by the first Philippine Consul General in New York, the Honorable Jose P. Melencio, who served in that position from 1946 to 1951.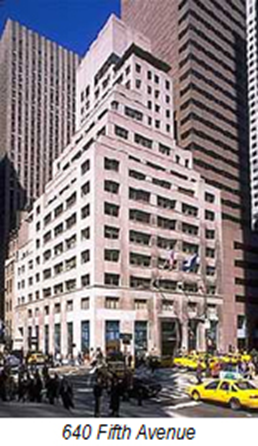 In 1951, the Consulate General transferred to an office in 640 Fifth Avenue, under the leadership of Honorable Emilio Abello, Consul General 1951-53.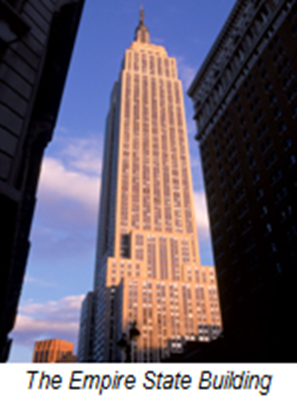 In 1955 during the leadership of the Consul General Raul Leuterio, the Philippine Consulate General New York relocated to the 76th floor of the landmark Empire State Building. It remained there until 1962, when the Department of Foreign Affairs purchased the Kevorkian property on 13-15 E66 St.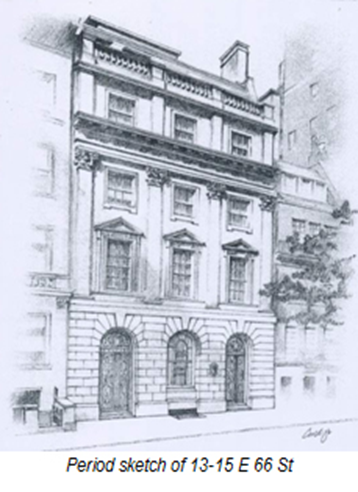 The property, located in the residential section with foreign missions and consulates nearby, was already an office-residence at the time of purchase. It was partially reconfigured to house the office of the Philippine Consulate General in the lower level, with access on 15 E66 Street, and the office of the Philippine Mission to the United Nations in the upper floors accessed from 13 E 66 street. Both the Mission and the Consulate remained in this location until 1974.

From 1980 to 1986, the property served as the residence for the Marcos family. After the 1986 People Power revolution, it was restored to the DFA. In 2007, repairs and restoration work was completed and the building now serves as the Official Residence of the Consul General and the Official Residence of the Permanent Mission to the UN.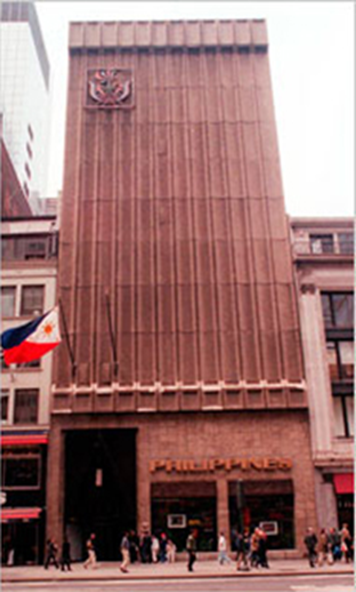 In 1974, the Philippine Center was opened. Despite protests from architectural preservationists, the façade of the property had been redesigned by Architect Augusto Camacho in the austere "Maharlika" style typical of the government buildings during the Marcos Administration. Pre-fabricated cement slabs covered the classical 1912 design of Carrere & Hastings, the architects of the Frick Museum and the NY Public Library. The trio of roman arched doorways were replaced by two simple adobe rectangular openings and a main entrance topped by a timber-gable reminiscent of the Maranao panolong.

(NOTE: In the 1990's the pre-fabricated slabs were removed, revealing the original 1912 façade from the second floor upwards.)
All the offices of the Philippine government, the Consulate General, the Mission to the UN, the Department of Trade and the Department of Tourism were relocated to this location, where they remain to this day.
Consuls General in New York
| | |
| --- | --- |
| Senen T. Mangalile | 2023 - Present |
| Elmer G. Cato | 2021 - 2022 |
| Petronila P. Garcia | 2020 - 2021 |
| Claro S. Cristobal | 2018 - 2020 |
| Ma. Theresa B. Dizon De-Vega | 2016 - 2018 |
| Mario L. De Leon, Jr. | 2011 – 2016 |
| Cecilia B. Rebong | 2003 – 2011 |
| Linglingay F. Lacanlale | 1999 – 2003 |
| Willy C. Gaa | 1997 – 1999 |
| Romeo A. Arguelles | 1993 – 1996 |
| Rodolfo A. Arizala | 1990 – 1992 |
| Hermenegildo B. Garcia | 1988 – 1990 |
| Francisco E. Rodrigo | 1986 – 1988 |
| Ernesto C. Pineda | 1970 – 1986 |
| Pacifico Evangelista (Acting Principal Officer) | 1969 – 1970 |
| Alejandro Holigores | 1967 – 1969 |
| Bartolome Umayam | 1962 – 1967 |
| Raul T. Leuterio | 1955 – 1962 |
| Alejandro Galang (Acting Principal Officer) | 1954 – 1955 |
| Urbano Zafra (Acting Consul General) | 1953 – 1954 |
| Leopoldo Ruiz (Acting Consul General) | 1953 |
| Emilio Abello | 1951 – 1953 |
| Jose P. Melencio | 1946 – 1951 |