The Philippine Consulate General in New York Holds
Its Second to the Last Consulate Saturday of 2020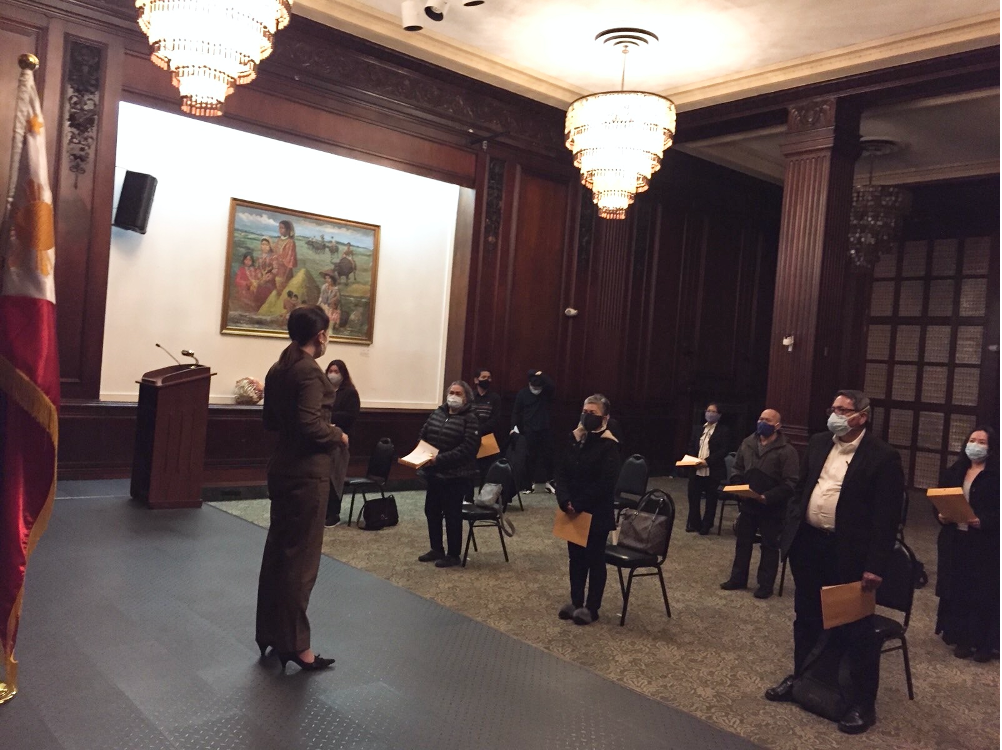 Vice Consul Tanya Faye O. Ramiro administers the oath of allegiance of those who applied for dual citizenship. (Photo by NYPCG)
16 November 2020, New York City – The Philippine Consulate General in New York (PCGNY) held its second to the last Consulate Saturday of the year on 14 November 2020. A total of 76 (seventy-six) applications were processed.  
In addition to the usual consular services, the SSS desk was also open to entertain inquiries on pension and other benefits.
To enforce physical distancing measures and to minimize the risk of infection, PCGNY requires clients to book an appointment by visiting https://newyorkpcg.org/our-services/online-appointment-system. Walk-ins are no longer entertained.
While the rest of the Consular Outreach missions for 2020 have been postponed to protect the health and safety of our kababayans and personnel, PCGNY intends to restore its Consular Outreach program next year, should conditions allow.
The last Consulate Saturday of 2020 is on 12 December 2020. END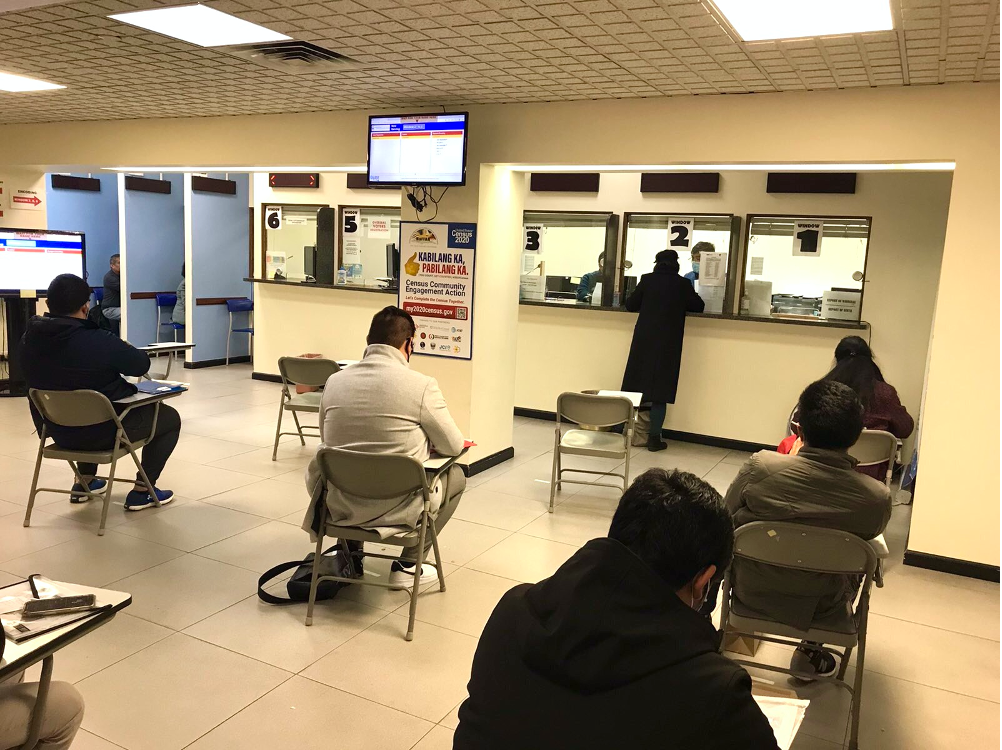 To enforce physical distancing measures, clients are only allowed to proceed to the waiting area in small groups. (Photo by NYPCG)