Working Lunch of the ASEAN Committee in New York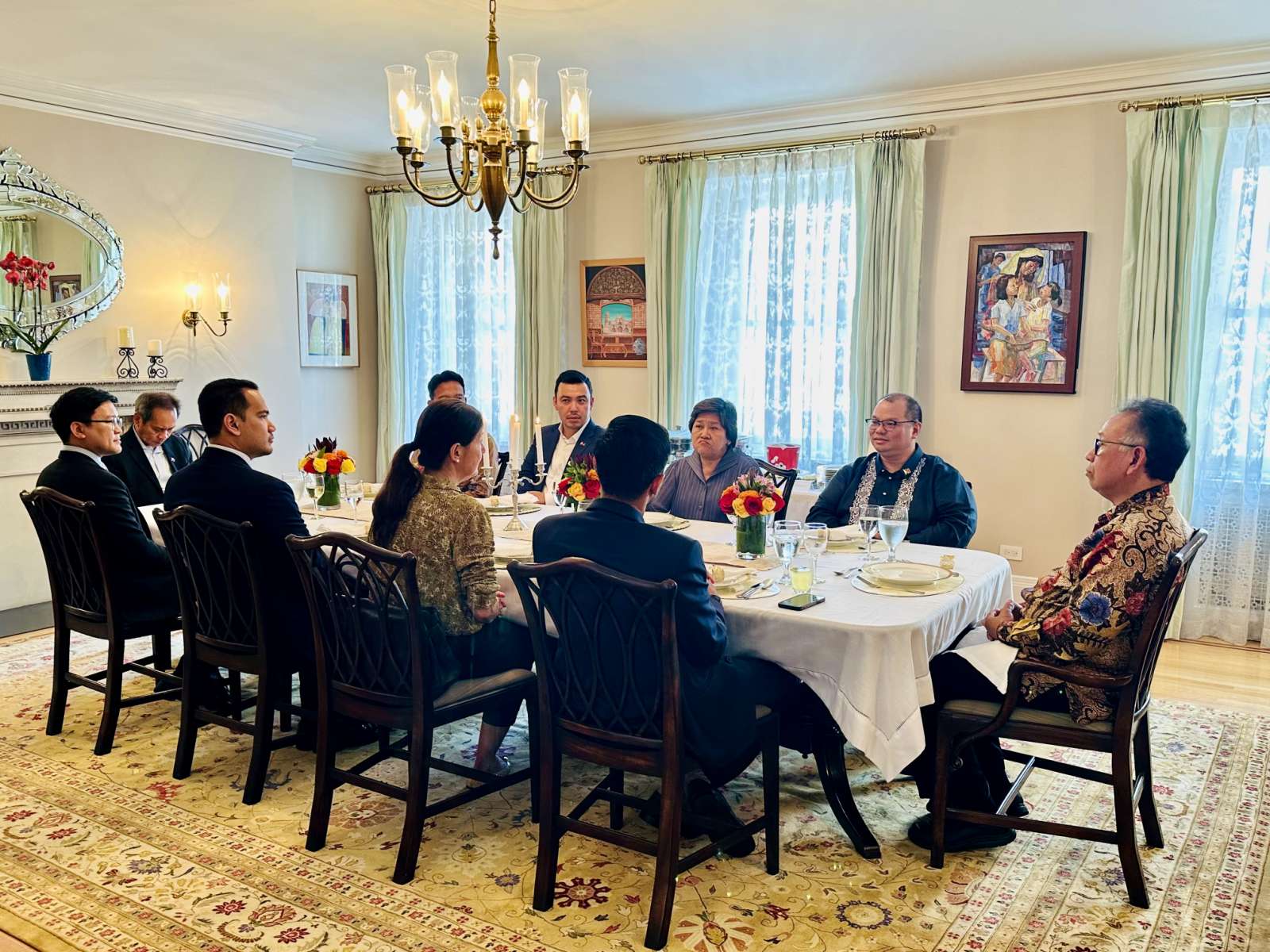 Consul General Senen T. Mangalile hosted the regular working luncheon for September of the Association of Southeast Asian Nations (ASEAN) Committee in New York. The Committee is currently chaired by the Consul General of Indonesia and comprised of the Consuls General of Malaysia, Philippines, Singapore, Thailand, and Vietnam.
Food Diplomacy took a flavorful turn as the luncheon celebrated the diverse culinary heritage of the Philippines. The menu featured Filipino cuisine including fresh lumpia, lumpiang shanghai, chicken tinola with papaya, Jollibee chicken joy, beef tapa, and fish escabeche. Brazo de mercedes and the ever-popular Jollibee peach mango pie featured after the main course, accompanied by cups of Cavite coffee or tea.
The menu was thoughtfully crafted to suit the personal requests of the Consuls General of Thailand and Malaysia, reflecting the time they spent in Manila. Thai Consul General Samjai Taphaopong was posted as Minister at the Royal Thai Embassy in Manila while Malaysian Consul General Amir Farid Abu Hasan studied in Manila as a young boy. END