Philippine Consul General in New York Receives PPE Donation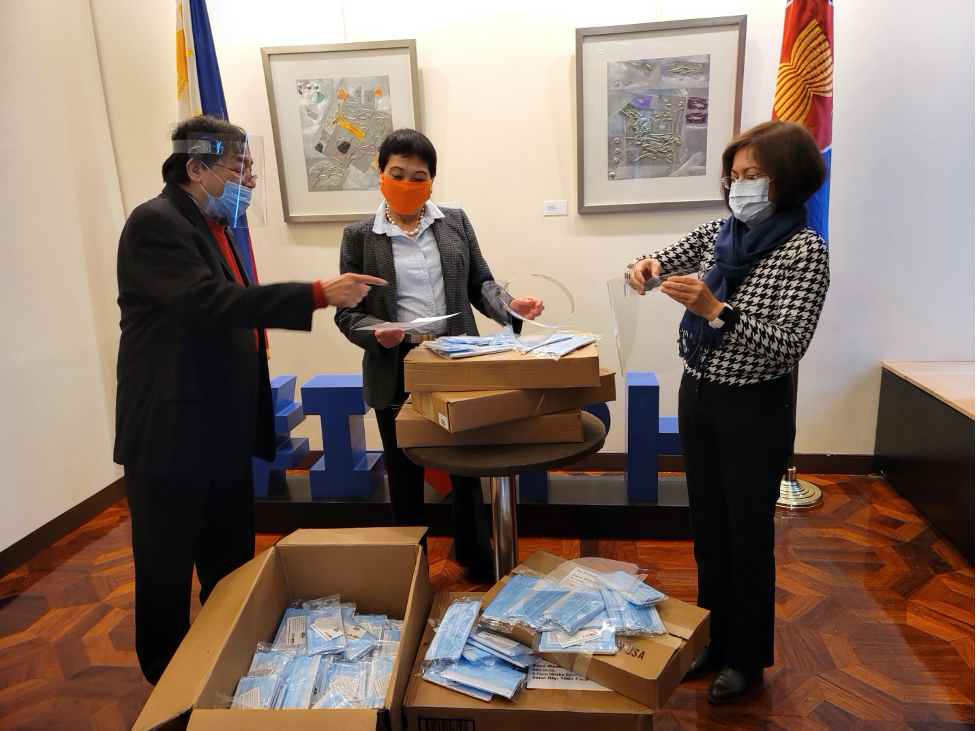 Consul General Petronila P. Garcia (center) receives the donation of face masks and face shields for the Fil-Am community from Mr. Fernando Mendez (left) and Ms. Laura Garcia (right). (Photo by NYPCG)
New York, January 14- Consul General Petronila P. Garcia received today a donation of 2,000 face masks and 200 face shields from the National Federation of Filipino American Associations-New York (NaFFAA-NY), represented by State chair Laura Garcia, and Fiesta in America, represented by its president Fernando Mendez. 
These PPE were solicited by NaFFAA-NY and Fiesta in America from the New York City Mayor's Office for the use of the Filipino-American community.  The donated items will be distributed to Filipinos and clients coming to the Philippine Center who need face mask or face shield.
Since the reopening of the Consulate on 12 June 2020 after the lifting of the lockdown in NYC, the wearing of face mask inside the Philippine Center has been made mandatory as advised by health authorities to help prevent the spread of Covid-19. Consul General Garcia emphasized the importance of following health protocols, including temperature check and hand sanitizing, when visiting the Philippine Center to ensure the safety of kababayans and Consulate personnel.
The Consul General thanked Ms. Garcia and Mr. Mendez for their noteworthy initiative for the community.  In August of last year, Ms. Garcia and Mr. Mendez similarly provided the Consulate 1,200 face masks which were distributed to clients and visitors. They mentioned that Fil-Am groups and associations that need face masks and face shields may get in touch with them to receive these items for free.  END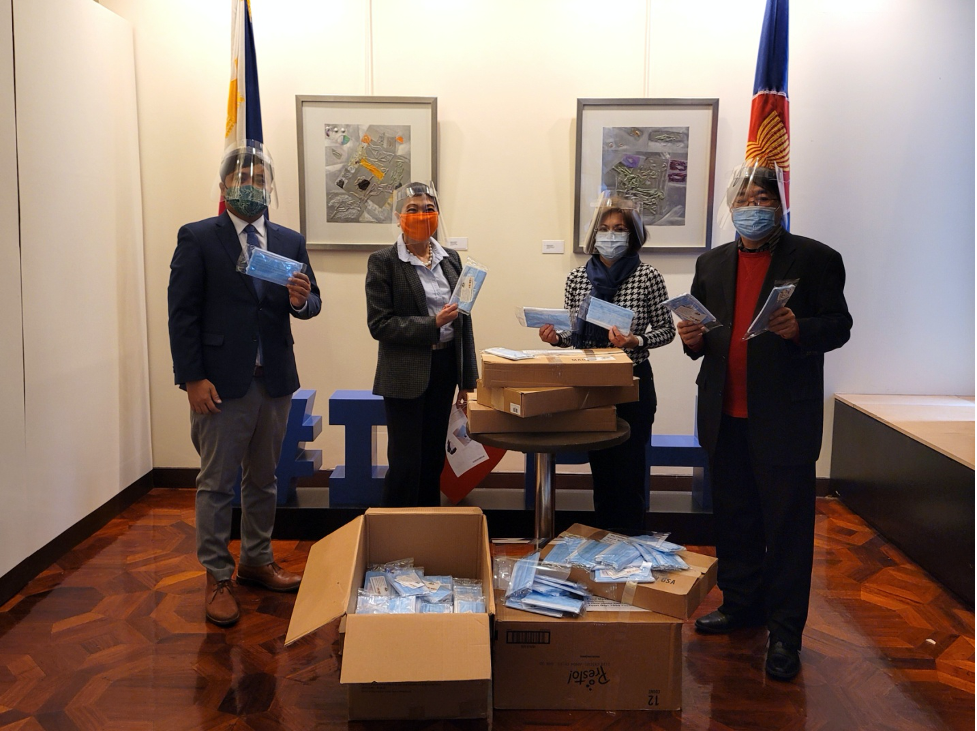 (L-R) Consul Arman R. Talbo, Consul General Petronila Garcia, Ms. Laura Garcia, and Mr. Fernando Mendez during the turnover of the donation at the Philippine Center lobby. (Photo by NYPCG)