THE PHILIPPINE CONSULATE GENERAL IN NEW YORK HOLDS ITS SPECIAL CONSULATE SATURDAY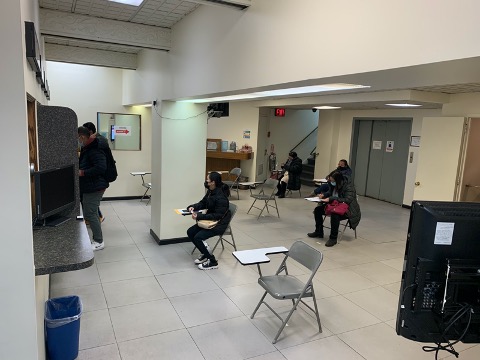 To enforce physical distancing measures, clients are only allowed to proceed to the waiting area in small groups. (Photo by NYPCG)
06 February 2021, New York City – The Philippine Consulate General in New York (PCGNY) held a special Consulate Saturday today to accommodate our kababayans whose booked appointments were canceled on 01 and 02 February, as a result of the winter snow storm and in compliance with New York City's declaration of a state of emergency.
A total of 122 (One Hundred Twenty-Two) consular services were rendered.  
In support of PCGNY's efforts, the SSS desk was also open to entertain inquiries on pension and other benefits.
The usual COVID-19 health and safety protocols were enforced during the said Consulate Saturday, including wearing face masks, exercising physical distancing, and practicing hand hygiene.
For announcements on the schedule of PCGNY's regular Consulate Saturdays for the year, please regularly visit its official website, www.newyorkpcg.org and its official Facebook Page (https://facebook.comPHLinNY) for updates.
PCGNY requires clients to book an appointment by visiting https://newyorkpcg.org/our-services/online-appointment-system. Walk-ins are no longer entertained. END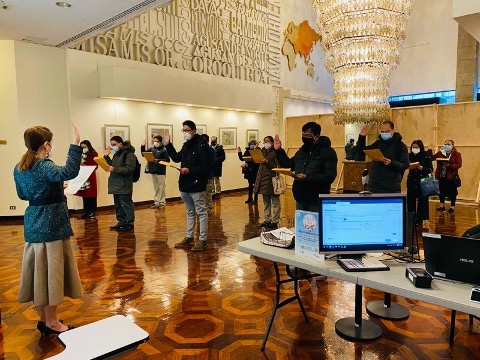 Vice Consul Tanya Faye O. Ramiro administers the oath of allegiance of those who applied for dual citizenship. (Photo by NYPCG)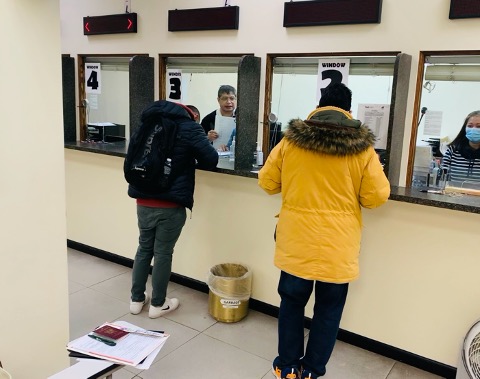 The first couple of PCGNY clients approach the windows to submit their applications forms and/or documents for processing. (Photo by NYPCG)