FILIPINOS COUNTING ON NEW YORK CITY MAYOR IN MAKING STREETS SAFE AGAIN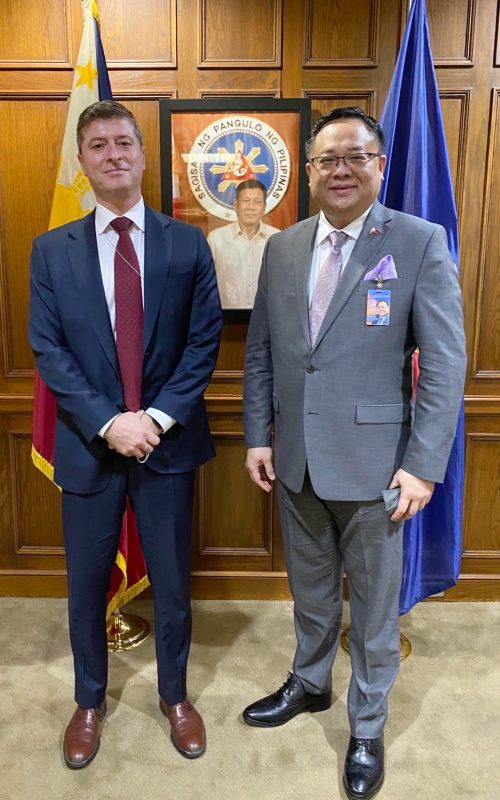 COURTESY CALL. New York City Commissioner for International Affairs, Edward A. Mermelstein pays a courtesy call on Consul General Elmer G. Cato at the Philippine Consulate General in New York on Thursday, 03 February 2022 to give assurance that addressing anti-Asian hate is a top priority of Mayor Eric Adams. (Photo by Marianne Olfindo)
NEW YORK—Filipinos are counting on New York City Mayor Eric Adams in making the streets safe again by addressing homelessness and mental health issues that have contributed to the surge in anti-Asian hate violence against Filipinos and other members of the Asian-American Community in the past year.  
This was personally conveyed to New York City Commissioner for International Affairs Edward A. Mermelstein during a courtesy call on Consul General Elmer G. Cato at the Philippine Consulate General on Thursday, 03 February 2022.
"We welcome the plans of Mayor Adams to address homelessness and mental health as these concerns are inextricably linked to the rise in anti-Asian hate incidents in New York City," Consul General Cato said.
During the meeting, Consul General Cato said he is hoping to see a downtrend in race-based violence in the coming months based on the plans of Mayor Adams to devote more resources to the New York City Police Department (NYPD) and increase police visibility, especially in the subways.
According to crime statistics released by the NYPD last month, anti-Asian hate incidents went up 367 percent from 28 incidents in 2020 to 131 in 2021. The NYPD also reported arresting 58 suspects in these incidents.
Consul General Cato said at least 23 members of the Filipino Community were among the victims, including a 61-year-old church worker whose face was slashed while riding the subway; a 65-year-old woman who was violently attacked while walking to church; and a 67-year-old nurse who was assaulted while distributing face masks also in the subway.
For his part, Commissioner Mermelstein assured consulate officials that addressing the surge in anti-Asian hate crimes is a top priority for Mayor Adams, a former police officer who, he said, has zero tolerance for race-based violence.
Aside from anti-Asian hate, Consul General Cato and Commissioner Mermelstein also discussed possible collaboration between the Consulate and New York City on cultural exchanges; services that could be made available to members of the Filipino Community; and trade, investment, and tourism promotion, among others. END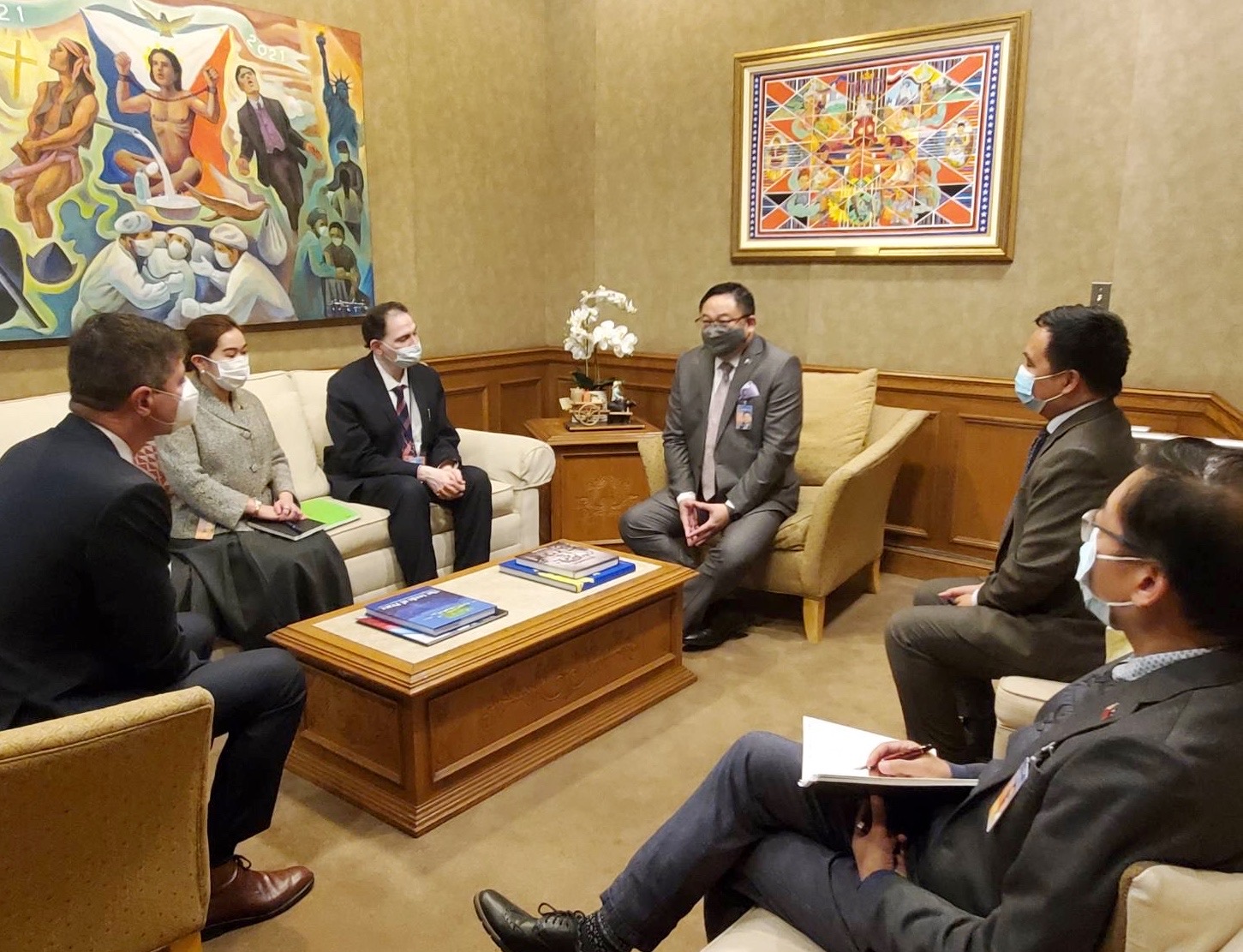 COURTESY CALL. New York City Commissioner for International Affairs, Edward A. Mermelstein pays a courtesy call on Consul General Elmer G. Cato at the Philippine Consulate General in New York on Thursday, 03 February 2022. Also present are (from left to right) Vice Consul Tanya Faye O. Ramiro, Deputy Commissioner Dilip Chauhan, Deputy Consul General Arman R. Talbo, and Consul Ricarte Abejuela III. (Photo by Marianne Olfindo)