NEW YORK CITY'S TRAILBLAZING DEPUTY MAYOR WANTS TO RECONNECT WITH HER FILIPINO ROOTS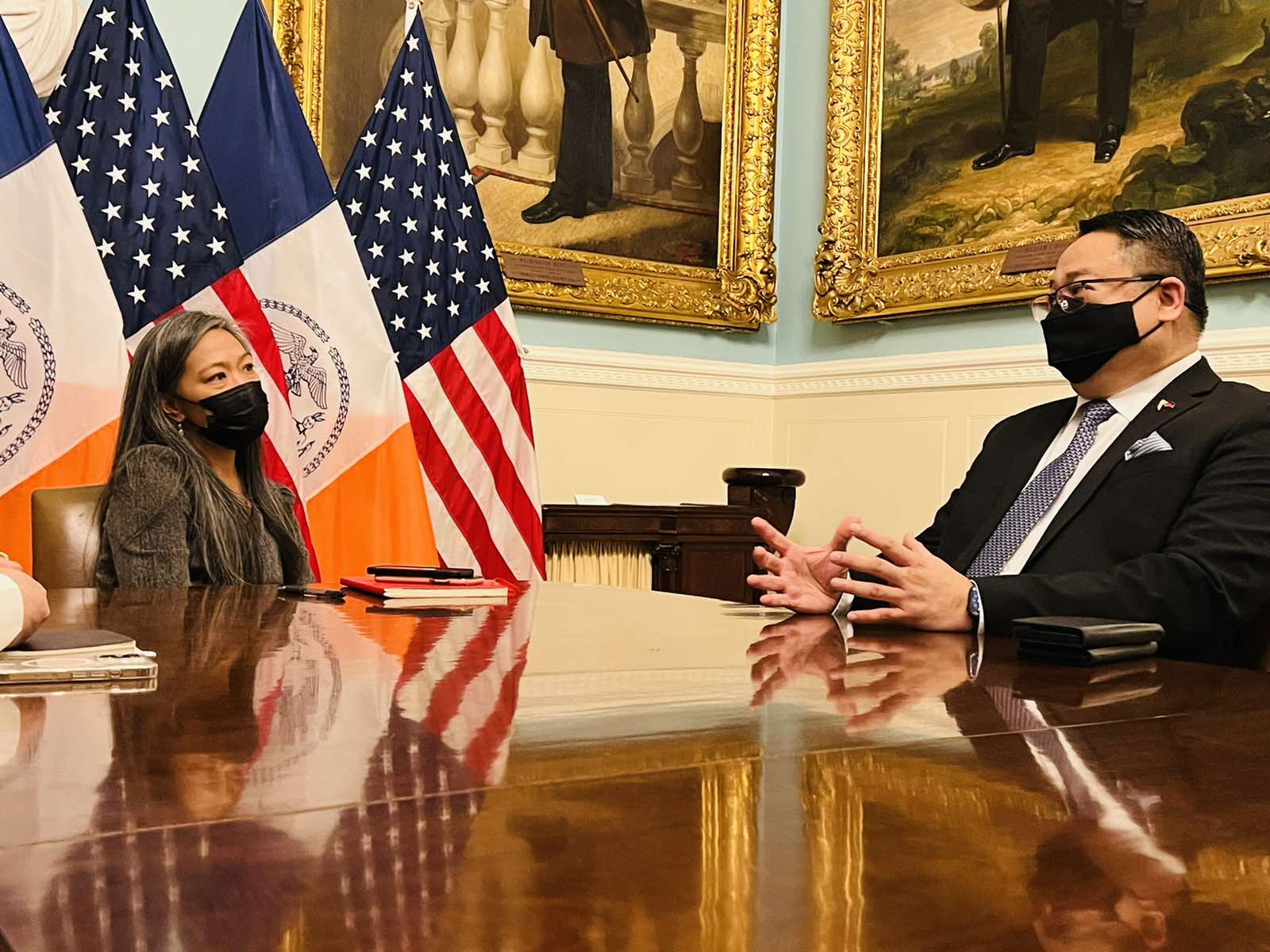 FIL-AM DEPUTY MAYOR TORRES-SPRINGER MEETS CONGEN CATO. New York City Deputy Mayor for Economic and Workforce Development, Maria Torres-Springer, listens to Consul General Elmer G. Cato speak about the Philippine Consulate's initiatives towards strengthening Filipino community empowerment during the latter's courtesy call on Monday, 07 February 2022 at the City Hall. (Photo by Beverly Pellosis)
NEW YORK – Maria Torres-Springer, the Filipina-American deputy mayor of New York who was put in charge of ensuring the economic recovery of the city in the wake of the coronavirus (COVID-19) pandemic, is looking forward to reconnecting with her roots. 
As Deputy Mayor for Economic and Workforce Development, Torres-Springer is considered to be one of the most powerful Filipino-Americans in the United States Northeast. She was among the first officials to be appointed by New York City Mayor Eric Adams after he won his election bid in December. 
Saying she has been away for a long time, the 44-year-old daughter of Filipino immigrants expressed her desire to visit the Philippines again soon with her husband and their two daughters. 
Born in Los Angeles, Deputy Mayor Torres-Springer's father was from Pampanga while her mother was from Batangas. Her family moved to the Philippines when she was nine and stayed in Betis, Guagua, Pampanga until she was 14. 
"I look forward to visiting the Philippines again," Deputy Mayor Torres-Springer told Consul General Elmer G. Cato during a recent meeting at New York City Hall. She said she misses Kapampangan food and wants to get herself a San Fernando lantern for Christmas. 
The Deputy Mayor said she still knows Kapampangan although she has not been able to speak a lot of it lately. "But it's much better than my Tagalog," she said.
Deputy Mayor Torres-Springer's story is one of hope and perseverance. Shortly after her appointment in December, she described during a news conference how it was growing up as a child of immigrants. She said her family struggled financially and her parents, who both have passed on, had to work multiple jobs. 
According to her, their family had to rely on Section 8 vouchers and food stamps but she went on to study in Yale where she earned her bachelor's degree and then in Harvard where she obtained her master's in public policy. 
She had previously served in various capacities in New York City, including as Commissioner of Small Business Services and later of Housing Preservation and Development. Prior to her appointment as Deputy Mayor, she was Vice President of the Ford Foundation. 
"We all carry echoes of the choices that led our families to leave their homes and strike out a better future," she said at the December news conference. "My ancestors, like many of yours, were strivers and survivors, generation after generation, and so I stand here today because of their strength and resilience." 
During her meeting with Consul General Cato, the Deputy Mayor expressed her willingness to serve as resource person in future collaborations with the Philippine Consulate General, saying this was a way for her to connect with the Filipino Community.
In addition, she offered to assist members of the Filipino Community who may want to take advantage of the city's small business recovery programs and expressed interest in possible tourism, trade, investment, and employment opportunities with the Philippines.  END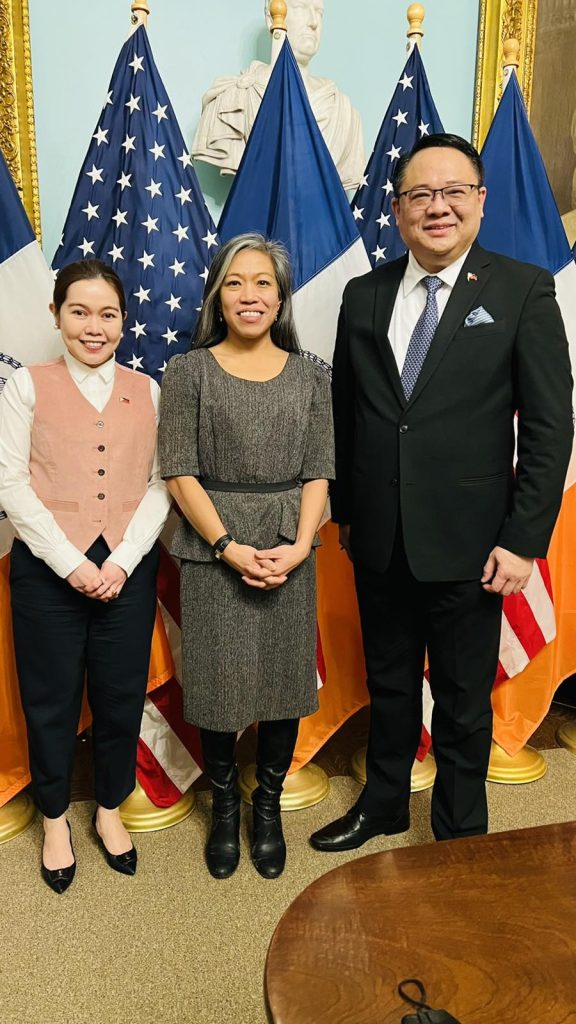 (L-R) Consul General Elmer G. Cato and Vice Consul Tanya Faye O. Ramiro pose with New York City Deputy Mayor for Economic and Workforce Development, Maria Torres-Springer (center) after the former's courtesy call on 07 February 2022.