WORLD-CLASS FILIPINO CHOCOLATE BRAND MAKING ITS MARK IN NEW YORK
Mark Mendoza Ocampo, co-founder and Managing Director of Auro Chocolate, the internationally awarded premium bean-to-bar chocolate brand of the Philippines, describes to Consul General Elmer G. Cato the variety of chocolates the company offers during a courtesy call at the Philippine Consulate General in New York on Wednesday, 16 February. (Photo by Tanya Faye O. Ramiro)
NEW YORK – Auro Chocolate, the internationally awarded premium bean-to-bar chocolate brand, proudly made in the Philippines, is making headway in New York City. 
Auro Chocolate Co-founder and Managing Director Mark Mendoza Ocampo has expressed the company's desire to strengthen its presence in the American market during a courtesy call on Consul General Elmer G. Cato at the Philippine Consulate General in New York on Wednesday, 16 February.
"We are now in search of bigger distributors for Auro here in the United States." Mendoza said. 
Committed to empowering cacao farmers in the Philippines, Auro Chocolate has been partnering directly with farms and cooperatives. The Filipino confectionary brand currently supplies to over 30 countries worldwide, including the United States.
"Cacao has been in the Philippines for over 300 years because of the Spanish Galleon trade that brought them from Acapulco, Mexico to Manila," Mendoza told Consul General Cato. 
"The Philippines therefore has a very strong cacao heritage that we should take advantage of," he added.
In New York City, Auro Chocolate recently collaborated with the likes of Kora, a Filipino bakery, which at one point, had a 10,000-person waiting list; Filipino chocolatier Daniel Joseph Corpuz, who was featured on the Netflix series, School of Chocolate; and the Michelin-starred restaurant, Le Bernardin. 
"The Philippine Consulate General looks forward to seeing more Americans enjoy this bean-to-bar delectable treat created from cacao beans from the Philippines, which are recognized as some of the best in the world," Consul General Cato said. 
During the meeting, Consul General Cato agreed to introduce Auro Chocolate in some of the forthcoming events of the Philippine Consulate General. END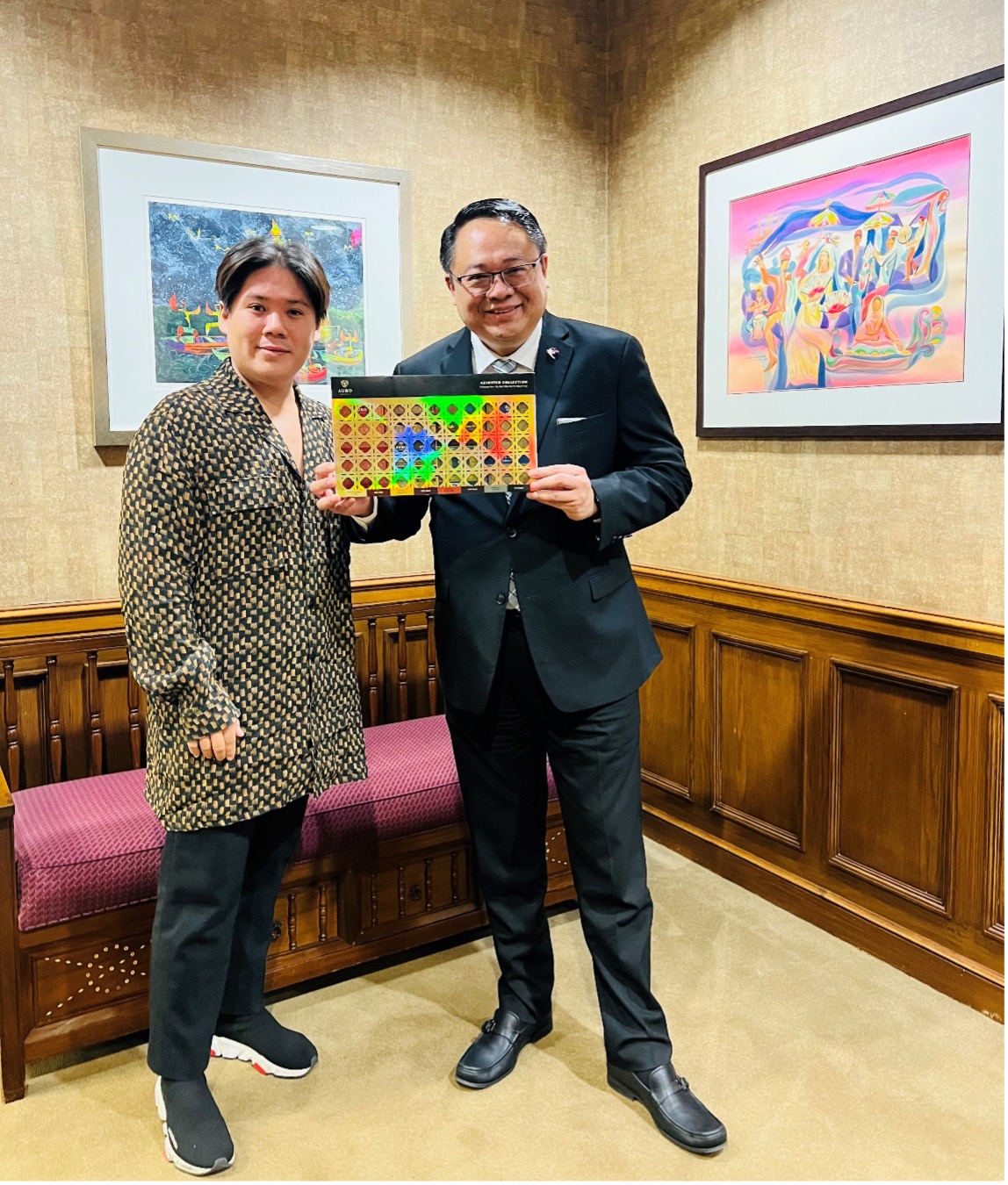 Mark Mendoza Ocampo, co-founder and Managing Director of Auro Chocolate, the internationally awarded premium bean-to-bar chocolate brand of the Philippines, presents Consul General Elmer G. Cato with a box of chocolates during a courtesy call at the Philippine Consulate General in New York on Wednesday, 16 February. Auro Chocolate is searching for bigger distributors in the United States to allow more people to enjoy the Philippine-made chocolate. (Photo by Tanya Faye O. Ramiro)