ART EXHIBIT OF YOUNG FIL-AM ARTISTS OPENS IN NEW YORK
New York, 1 August 2022- The Philippine Consulate General and the Philippine Center in New York are showcasing a one-of-a-kind exhibit called "Home Sweet Home" at the lobby gallery of the Philippine Center from 1-12 August 2022 featuring a group of young Filipino-American artists.
The event was organized and conceptualized in coordination with the Fresh Off the Boat Boys and Girls or FOBBS, a collective of young Filipino-American street and contemporary artists based in New York City.  The members of FOBBS have done street art exhibitions and projects for New York companies and businesses, and as a group, have shown their works in different exhibitions in the city in the past years.
FOBBS' goal is to engage and help educate their community and supporters, whether they are Filipinos or not, on their Filipino heritage and culture through their art.  The group's membership has been growing since their last exhibit at the Philippine Center in 2019.
Through this art exhibit, the Philippine Consulate General and the Philippine Center highlight the contributions of contemporary and emerging Filipino-American artists in shaping the art landscape in the US.
A reception with the artists was held on Monday, 1 August 2022 at 6:30pm at the Philippine Center Lobby Gallery.
Deputy Consul General and Philippine Center Manager Arman R. Talbo said that the art show is a celebration of the talent and creativity of young Filipino American artists.  He encouraged them to continue propagating their art and to make the Philippine Center their "Home Sweet Home" in New York.
Among the featured artists are:
@_MURRZ
@Y_E_O_H
@OGMILLIE
@MADVAILLAN
@CASIELLE.JPG
MARITA GONZALES
@LAMOURSUPREME
@THESTREETRUNWAYS
@PROBLEMCHILDNEWYORK
@MARKTORRESPAINTS
@PAOLO_TOLENTINO
MICHAEL GAUGLER
@KICK.OR.TREAT
@SARAHGAUGLER
@THUNNY.THUN
@AJLAVILLA
@DAZ.NYC
@HMBL_ _
RJ ONE
–end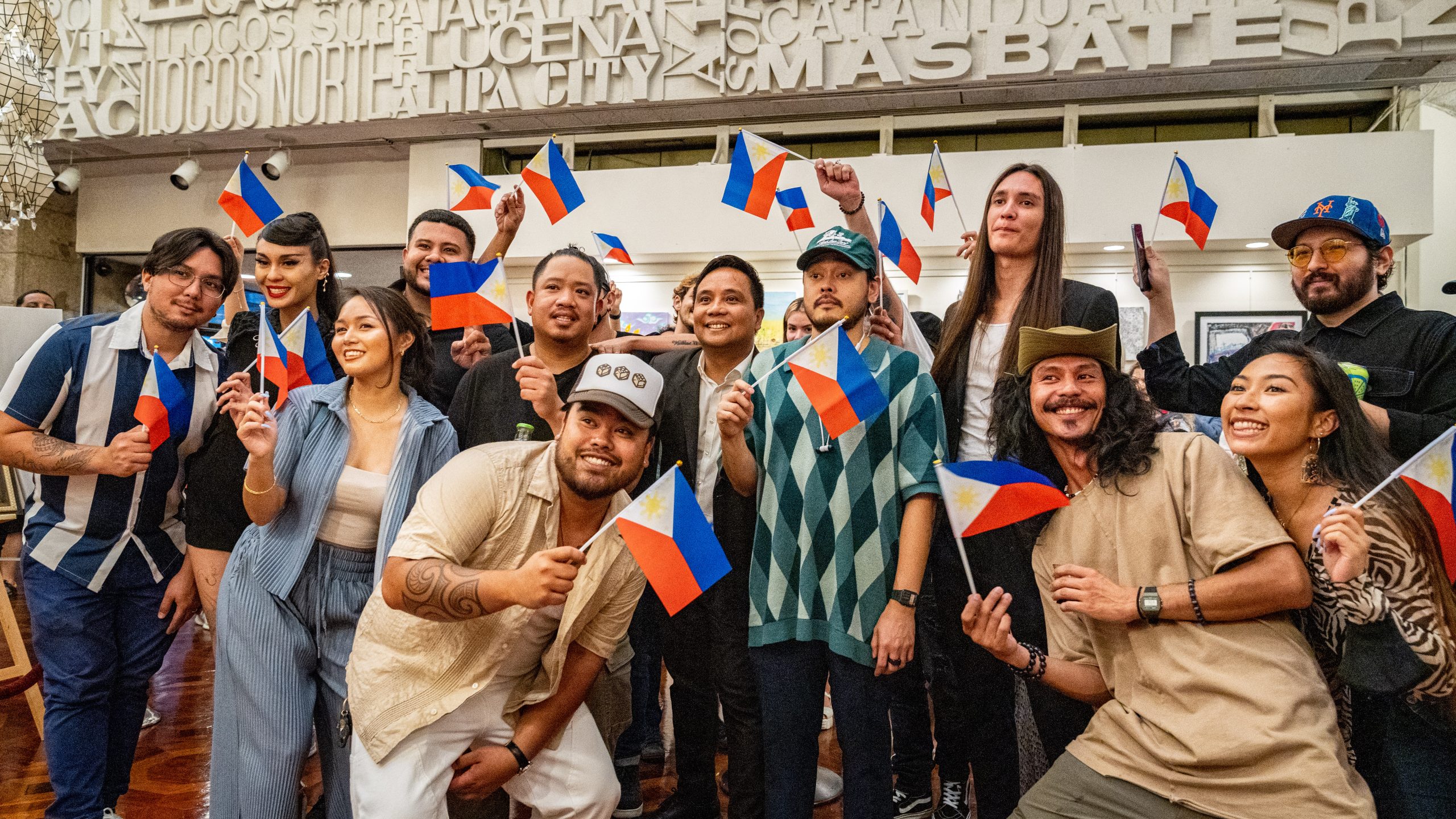 Featured FOBBS artists who exhibited their work at the Philippine Center New York. (Photo by @thestreetrunways)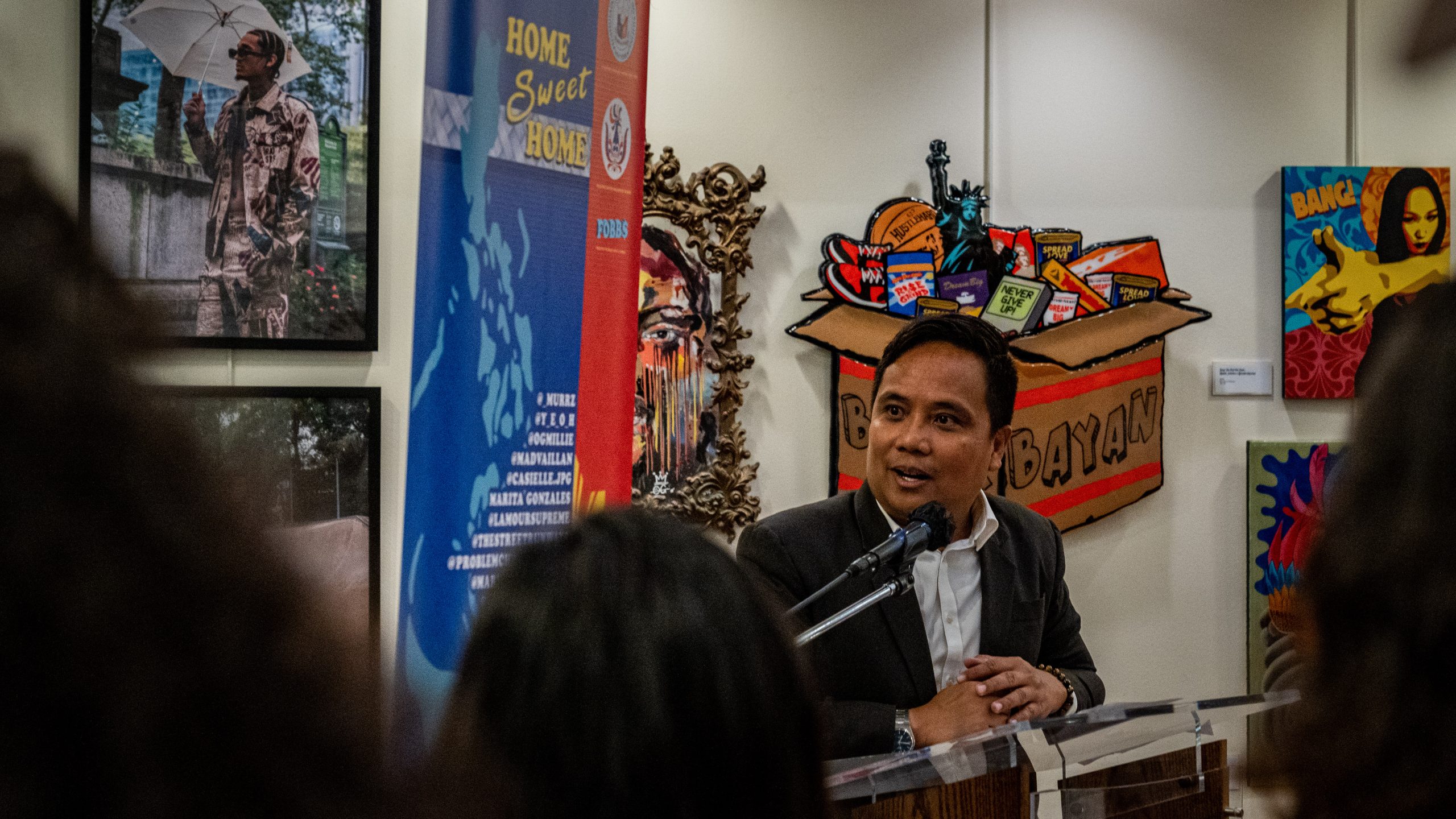 Deputy Consul General and Philippine Center Manager Arman R. Talbo opens the exhibition and welcomes
the artists and guests to the Philippine Center.(Photo by @thestreetrunways)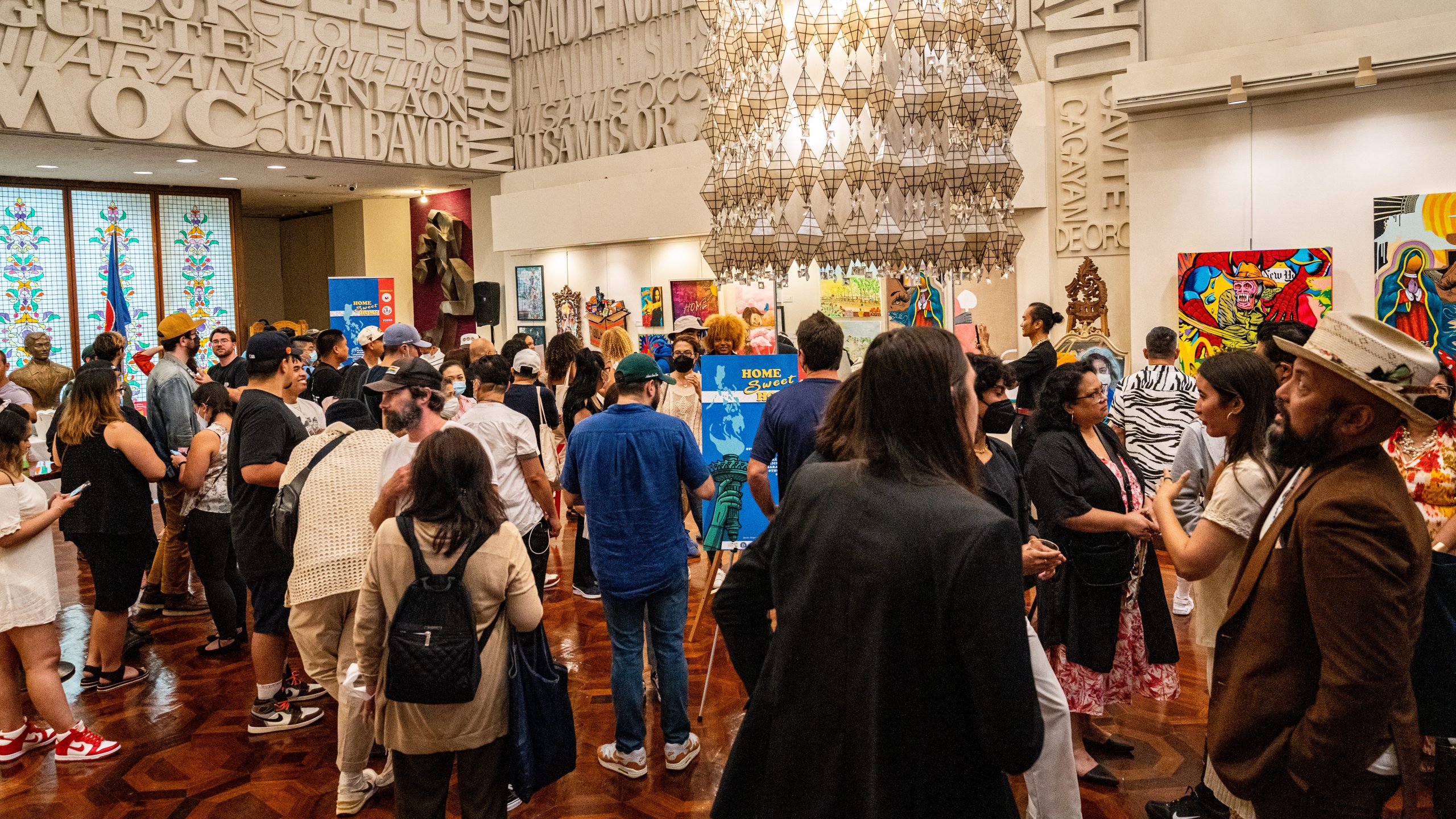 Young artists and Fil-Ams fill the lobby gallery of the Philippine Center to appreciate the exhibition
during the opening reception held on 1 August 2022. (Photo by @thestreetrunways)