FILIPINO BOY BAND BRINGS P-POP TO NEW YORK
Rising Filipino boy group, SB19, marked its maiden tour of the United States of America with a visit to Sentro Rizal New York at the Philippine Center on Thursday, 03 November 2022. Officially proclaimed the Youth Ambassador of the National Commission for Culture and the Arts and Sentro Rizal, SB19, aims to encourage the Filipino-American youth – particularly the second and third generations – to learn more about their Philippine culture and heritage by visiting Sentro Rizal New York, which is under the supervision of the Philippine Consulate General in New York.
 A five-member group composed of John Paulo B. Nase, Josh Cullen A. Santos, Stellvester Q. Ajero, Felip Jhon D. Suson, and Justin T. De Dios, SB19 is making headway in the international music scene with its introduction of P-Pop (Pinoy/Philippine) music, through songs such as MAPA, Hanggang Sa Huli, and Tilaluha. SB19's music videos have been viewed as many as 78 million times with its hit, MAPA (a portmanteau of "mama" and "papa"), which honors Filipino parents for the sacrifices they endure for their children. Nase, the leader of the group, has a father who is an Overseas Filipino Worker in the Kingdom of Saudi Arabia.
During SB19's courtesy visit, Consul General Elmer G. Cato congratulated the group for its accomplishments, and encouraged them further to elevate the profile of the Filipino community through their music. SB19 has made history as the first ever Filipino group to be nominated at the prestigious Billboard Music Awards.
While in New York, SB19 had its first ever live appearance on American television on Fox 5's morning show, "Good Day New York," on Friday, 04 November 2022, and concluded its New York leg with a successful concert held at Palladium Times Square on Saturday, 12 November 2022, which was attended by fans, some of whom travelled as far away as Canada, the Caribbean Islands, and the United Kingdom. 
A promotional video of SB19 for Sentro Rizal New York was filmed to be published soon on the official website and social medial platforms of Post. Discussions have also begun to have SB19 grace the Philippine Independence Day Parade along Madison Avenue during the 125th anniversary of Philippine Independence. END.
EGC-153-2022
15 November 2022
FILIPINO BOY BAND BRINGS P-POP TO NEW YORK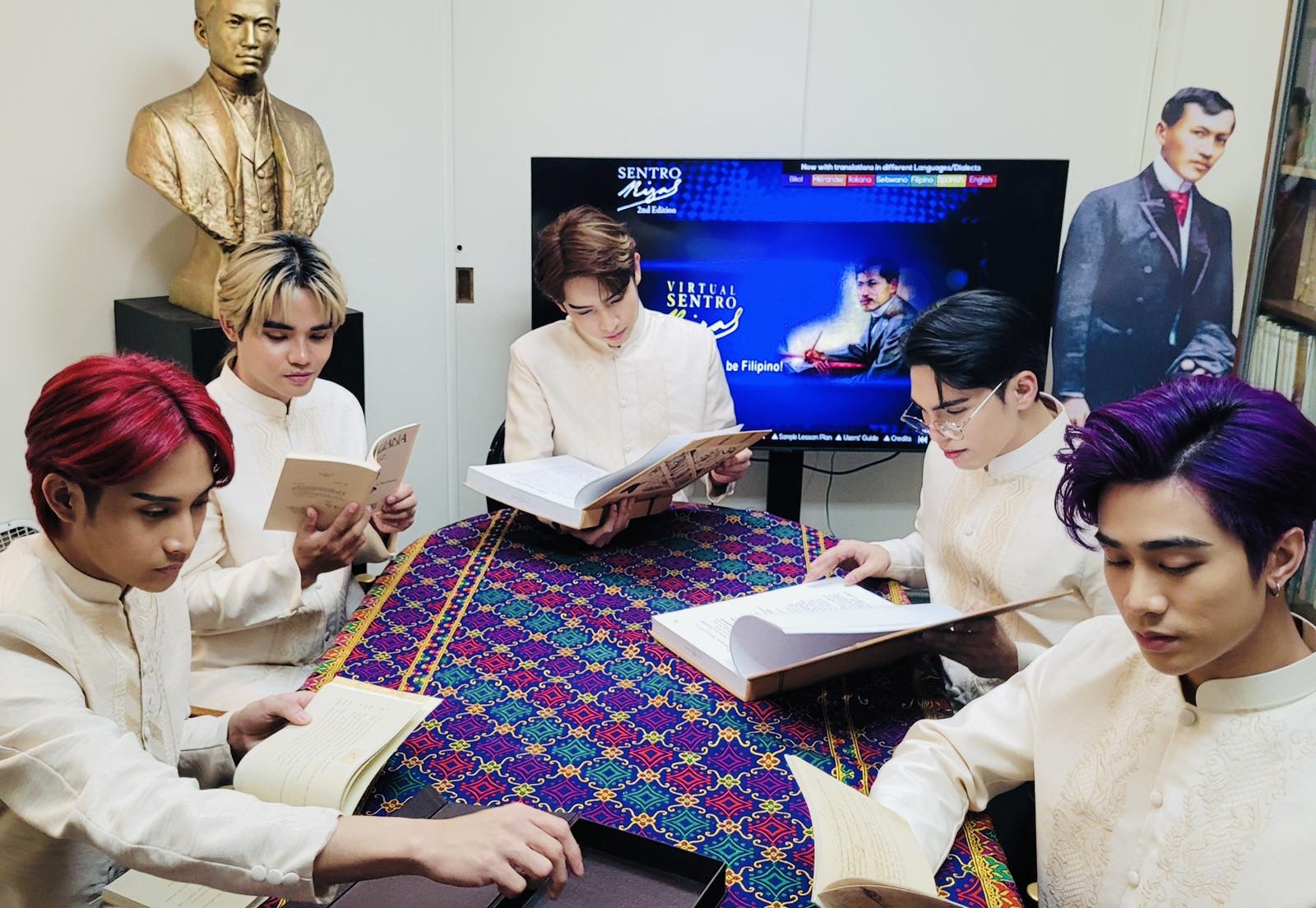 On Thursday, 03 November 2022, Filipino boy band, SB19, which concurrently serves as the official Youth Ambassador of the National Commission for Culture and the Arts and Sentro Rizal, visited Sentro Rizal New York to encourage the Filipino-American youth – particularly the second and third generations – to learn more about their Philippine culture and heritage. Members of SB19 skims through some books of the Filipiniana collection of Sentro Rizal New York. (Photo by Troi Santos)
EGC-154-2022
15 November 2022
FILIPINO BOY BAND BRINGS P-POP TO NEW YORK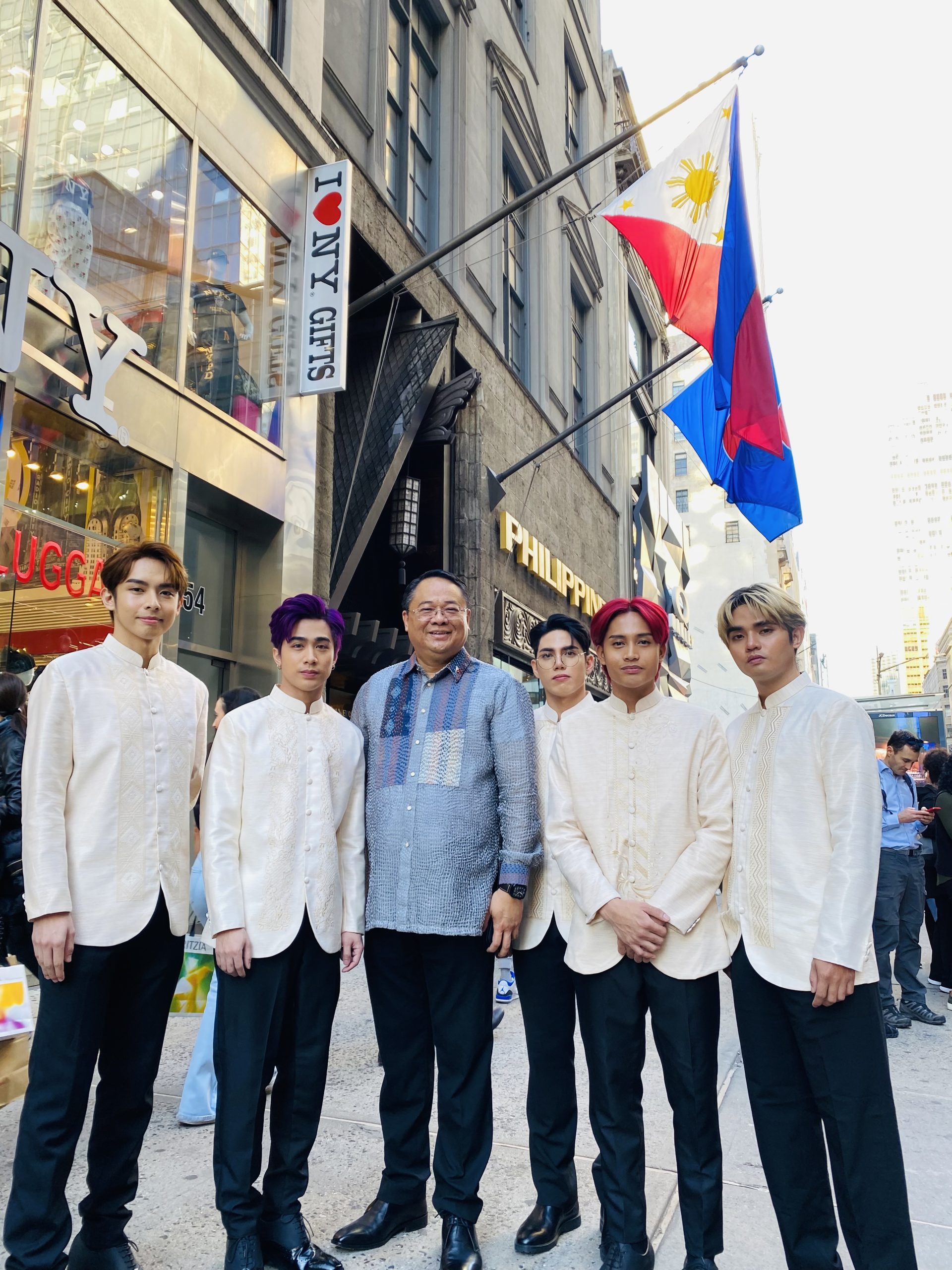 On Thursday, 03 November 2022, Filipino boy band, SB19, which concurrently serves as the official Youth Ambassador of the National Commission for Culture and the Arts and Sentro Rizal, visited Sentro Rizal New York to encourage the Filipino-American youth – particularly the second and third generations – to learn more about their Philippine culture and heritage. Consul General Elmer G. Cato poses with SB19 in front of the Philippine Center at midtown Manhattan. (Photo by Troi Santos)
EGC-155-2022
15 November 2022
FILIPINO BOY BAND BRINGS P-POP TO NEW YORK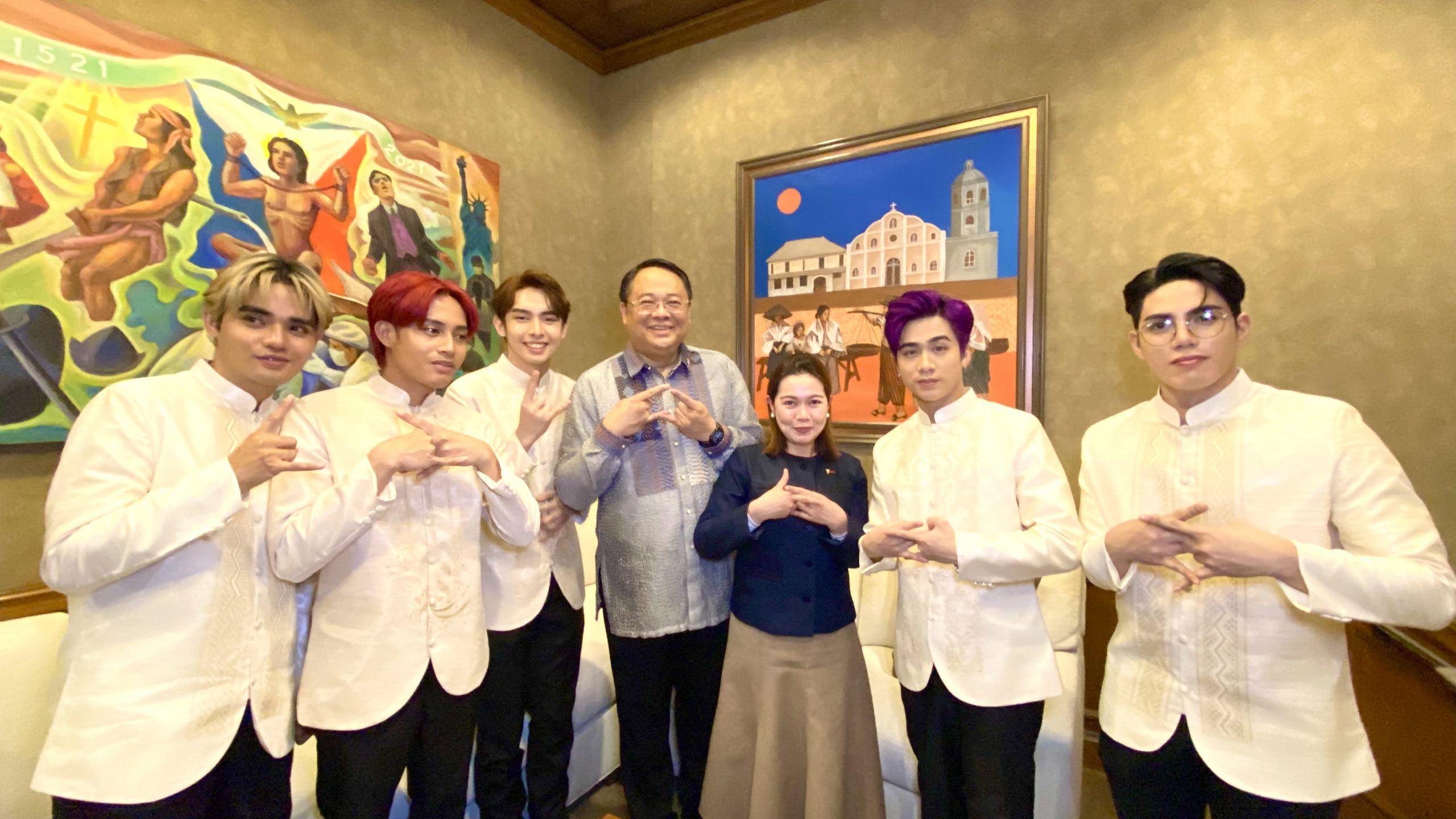 On Thursday, 03 November 2022, Filipino boy band, SB19, which concurrently serves as the official Youth Ambassador of the National Commission for Culture and the Arts and Sentro Rizal, visited Sentro Rizal New York to encourage the Filipino-American youth – particularly the second and third generations – to learn more about their Philippine culture and heritage. Consul General Elmer G. Cato, Vice Consul Tanya Faye O. Ramiro, and SB19 showing SB19's signature hand gestures. (Photo by Troi Santos)