KONSULADO ON THE GO SERVES KABABAYAN IN PITTSBURGH, PENNSYLVANIA
The Philippine Consulate General in New York concluded this year's "Konsulado on the Go" by serving one of the most far flung areas under its jurisdiction – Pittsburgh, Pennsylvania. It takes approximately seven hours to travel to Pittsburgh by land.
Carried out with the support of the Filipino American Association of Pittsburgh (FAAP), the consular outreach was held at FAAP-owned Philippine Center on Saturday, 05 November 2022 from 9:00 a.m. to 4:00 p.m. A total of 122 consular services were processed.
The consular outreach provided the following services – passport renewal, retention/reacquisition of Philippine citizenship, civil registry (birth, marriage, and death), notarization, and general consultation with the officer in charge.
Complimenting the consular outreach was a labor desk manned by Ms. Karen Welton, the Community Outreach & Resource Planning Specialist of the Pittsburgh District Office of the U.S. Department of Labor, Wage & Hour Division. Kababayan with labor concerns approached Ms. Welton before or after their respective appointments.
This consular outreach is the eleventh of the year. The Konsulado on the Go schedule for 2023 will be released by the first quarter of next year. END.
EGC-149-2022
15 November 2022
KONSULADO ON THE GO SERVES KABABAYAN IN PITTSBURGH, PENNSYLVANIA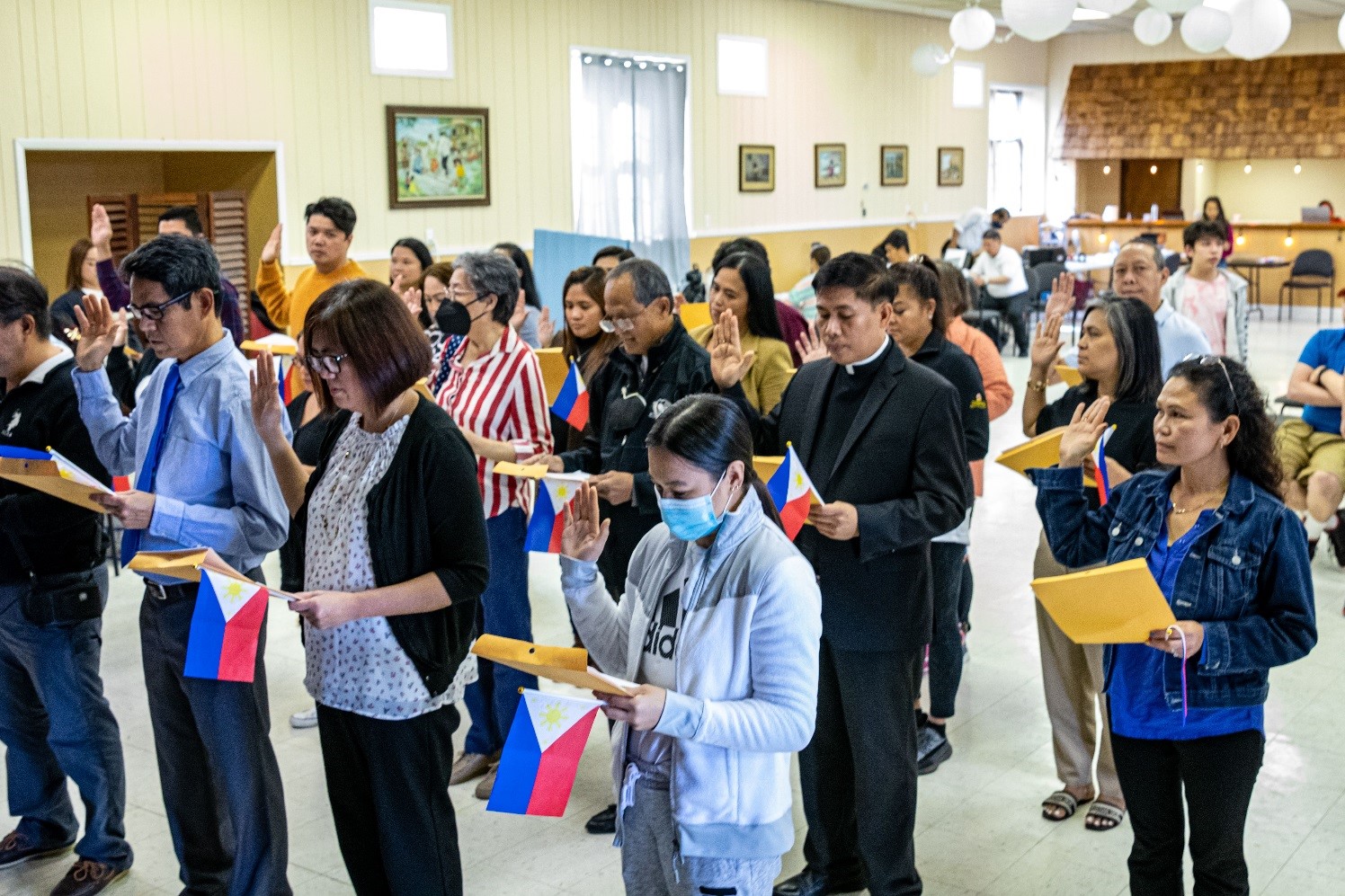 On Saturday, 05 November 2022, the Philippine Consulate General in New York, with the support of the Filipino American Association of Pittsburgh (FAAP), carried out a consular outreach at the FAAP-owned Philippine Center in Pittsburgh, Pennsylvania, one of the most far flung areas under the Consulate's jurisdiction. Kababayan take their oath as Filipino citizens.  (Photo by Alex Grubbs)
EGC-150-2022
15 November 2022
KONSULADO ON THE GO SERVES KABABAYAN IN PITTSBURGH, PENNSYLVANIA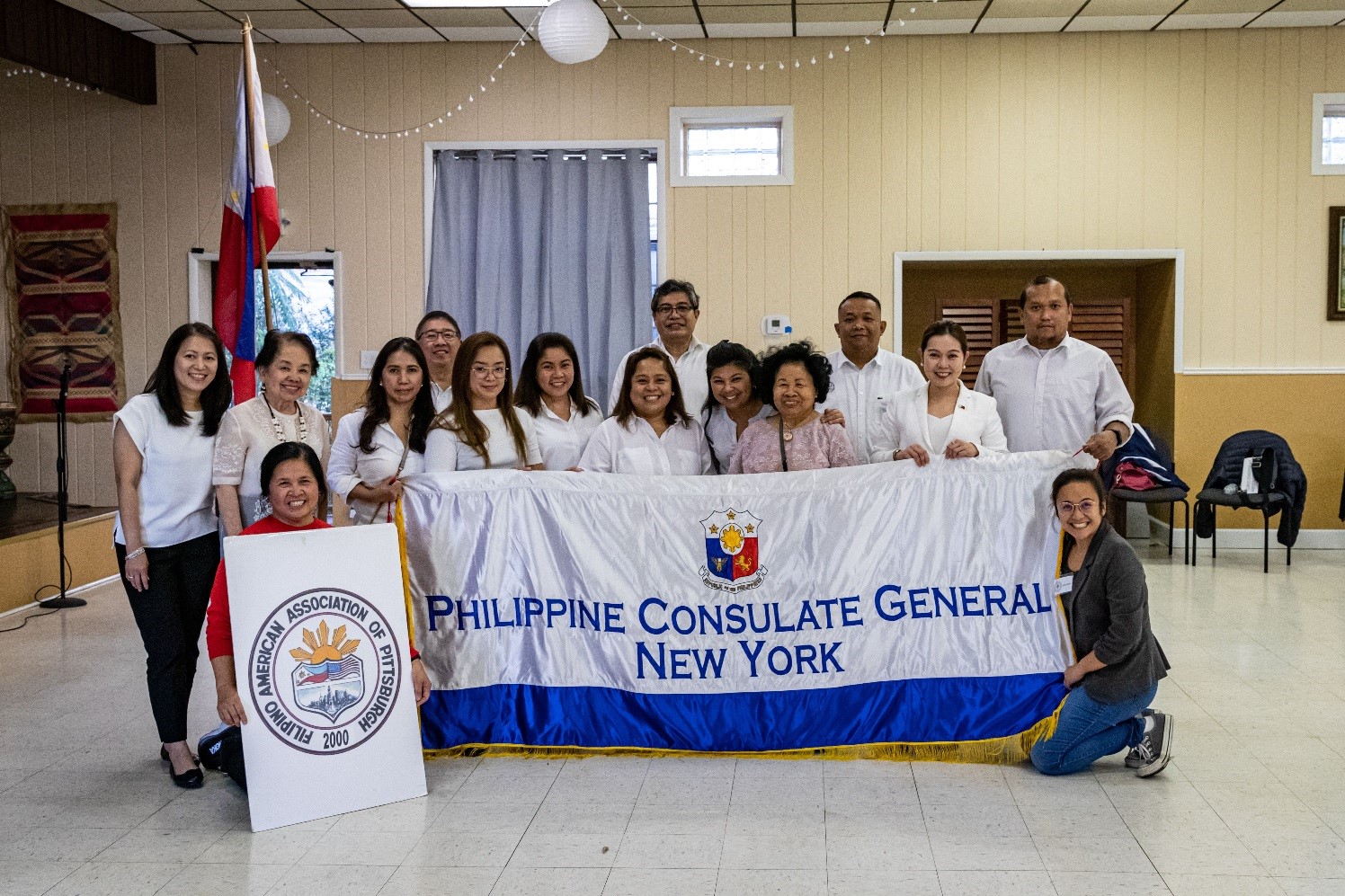 On Saturday, 05 November 2022, the Philippine Consulate General in New York, with the support of the Filipino American Association of Pittsburgh (FAAP), carried out a consular outreach at the FAAP-owned Philippine Center in Pittsburgh, Pennsylvania, one of the most far flung areas under the Consulate's jurisdiction. Members of the consular outreach team, led by Vice Consul Tanya Faye O. Ramiro (second from right, standing), poses with members and volunteers of FAAP. (Photo by Alex Grubbs)
EGC-151-2022
15 November 2022
KONSULADO ON THE GO SERVES KABABAYAN IN PITTSBURGH, PENNSYLVANIA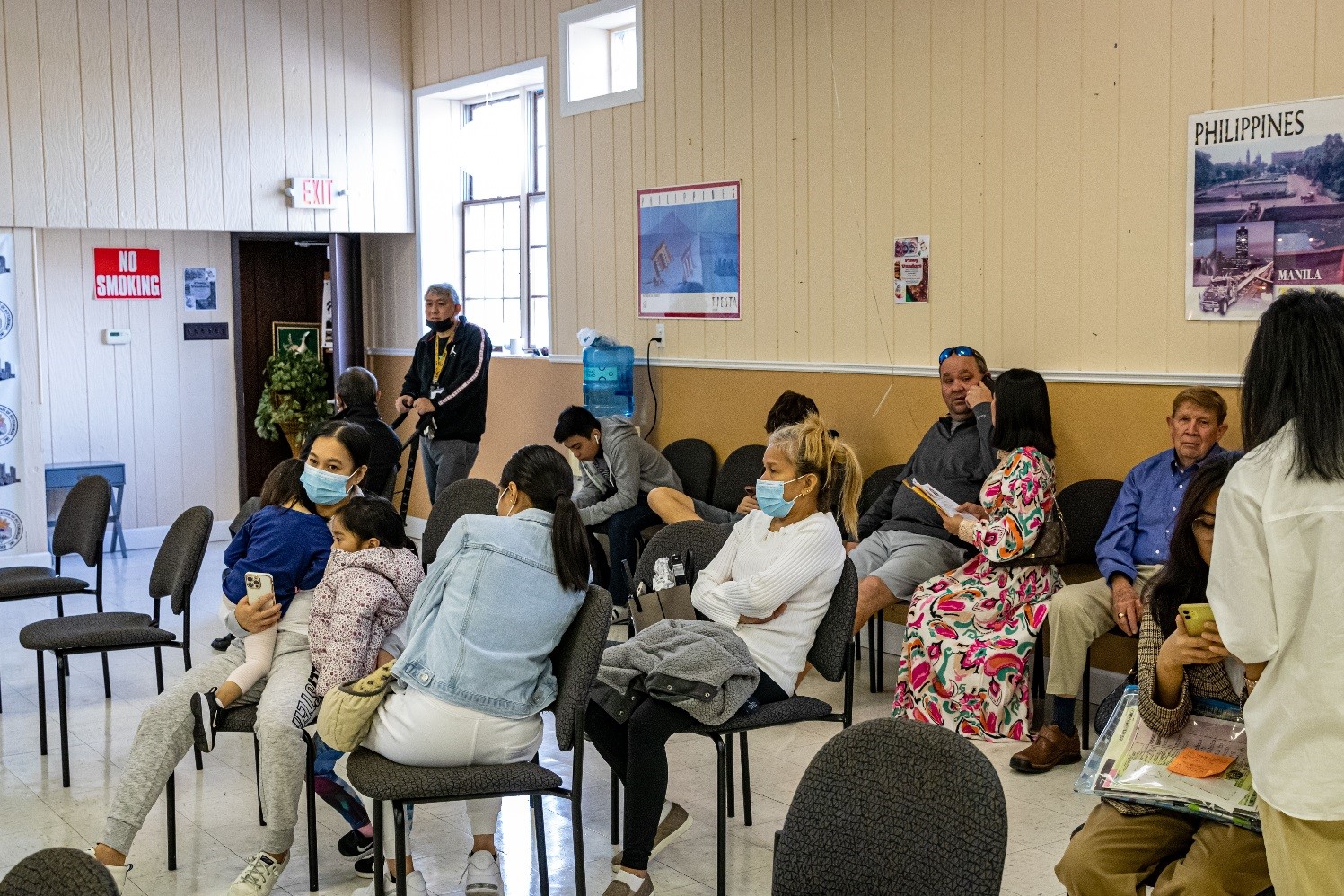 On Saturday, 05 November 2022, the Philippine Consulate General in New York, with the support of the Filipino American Association of Pittsburgh (FAAP), carried out a consular outreach at the FAAP-owned Philippine Center in Pittsburgh, Pennsylvania, one of the most far flung areas under the Consulate's jurisdiction. Kababayan wait for their turn to be entertained. (Photo by Alex Grubbs)
EGC-152-2022
15 November 2022
KONSULADO ON THE GO SERVES KABABAYAN IN PITTSBURGH, PENNSYLVANIA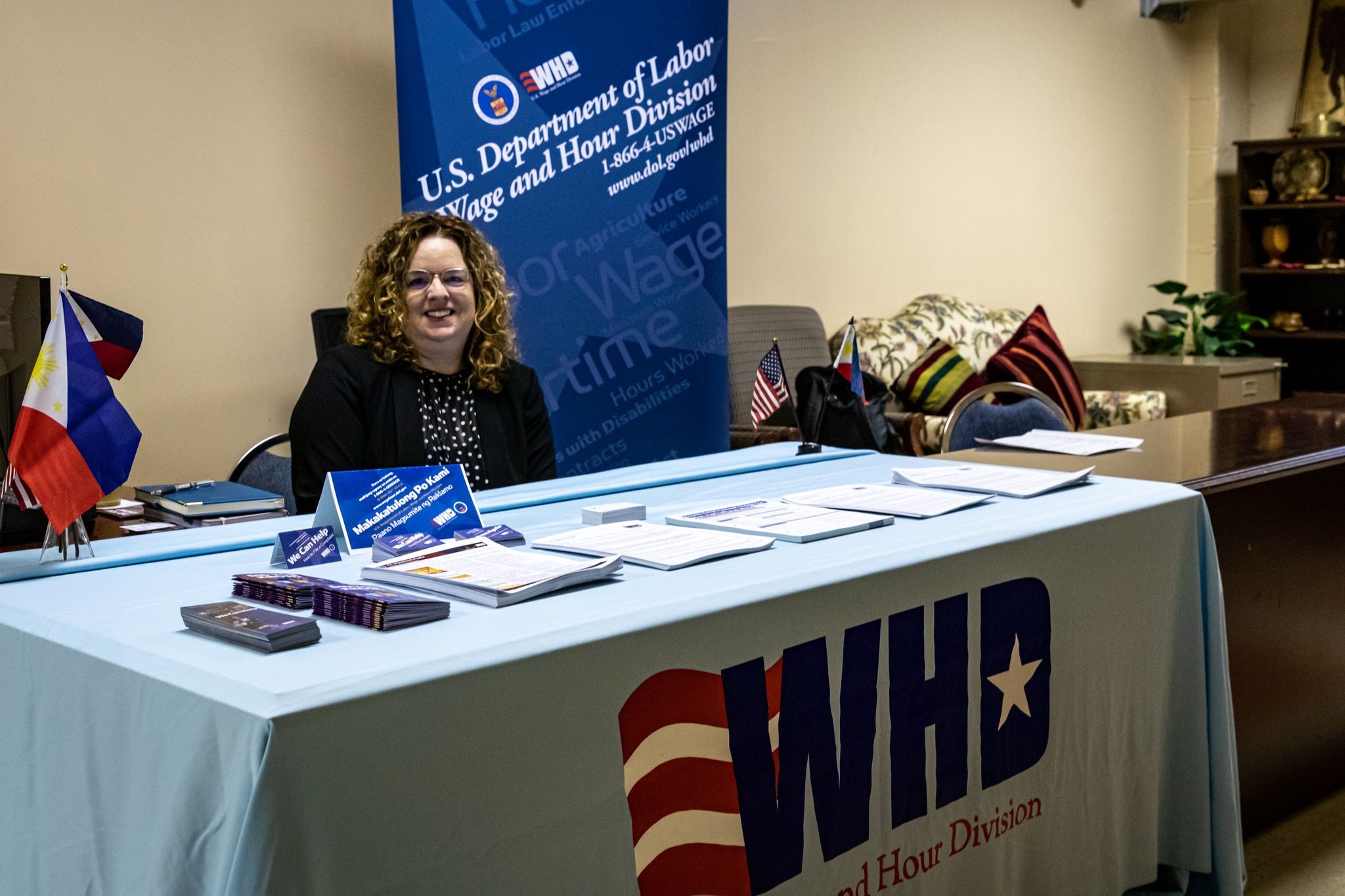 On Saturday, 05 November 2022, the Philippine Consulate General in New York, with the support of the Filipino American Association of Pittsburgh (FAAP), carried out a consular outreach at the FAAP-owned Philippine Center in Pittsburgh, Pennsylvania, one of the most far flung areas under the Consulate's jurisdiction. Ms. Karen Welton, the Community Outreach & Resource Planning Specialist of the Pittsburgh District Office of the U.S. Department of Labor, Wage & Hour Division entertains labor concerns of kababayan during the outreach. (Photo by Alex Grubbs)