"A SUSTAINABLE FUTURE" BOOK SIGNING HELD AT NEW YORK PCG
The Philippine Consulate General in New York hosted a book signing session featuring Dr. Brian Poe Llamanzares and his latest book A Sustainable Future.
In his remarks at the Philippine Center in New York on 10 March 2023, Dr. Llamanzares offered an optimistic and holistic perspective on the current challenges brought by climate change, and how Filipinos as stakeholders can understand and collectively address the broad range of issues on sustainability.
The National Federation of Filipino American Associations (NaFFAA) worked closely with the Philippine Consulate in making the event possible.
Consul General Senen T. Mangalile praised Dr. Poe Llamanzares for his work, noting the book's detailed yet pragmatic guide to adopting and driving sustainability practices. Consul General Mangalile welcomed the participants to the event, composed of representatives from the Philippine Delegation to the 67th Session of the UN Commission on the Status on Women, members of NaFFAA, and kababayan from the Filipino-American community.  END
PCGNY-040-2023
13 March 2023
"A SUSTAINABLE FUTURE" BOOK LAUNCH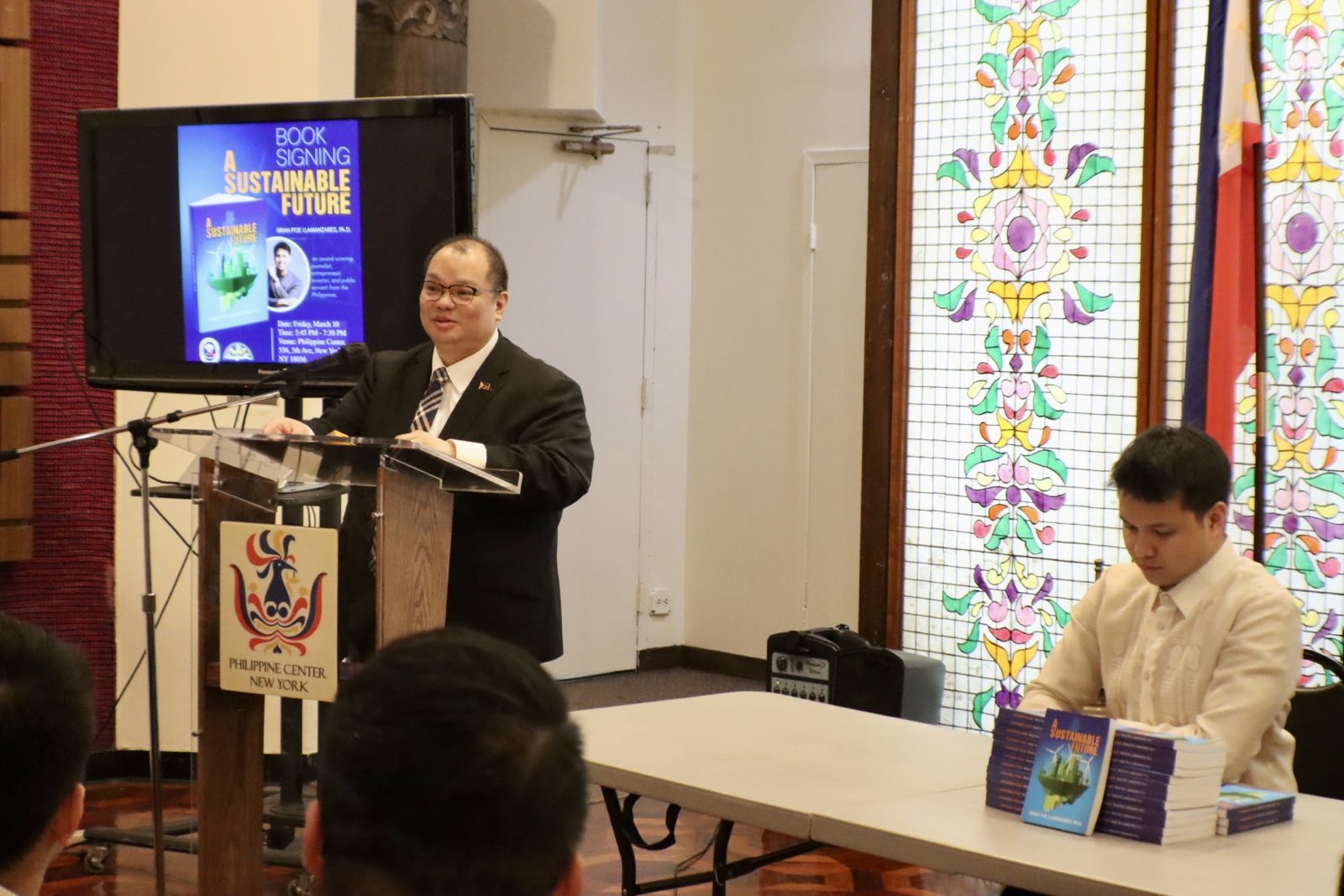 "A Sustainable Future" Book launch. Consul General Senen T. Mangalile
welcomes all participants to the book launch. (Philippine Consulate General Photo by Joey Magaso)
PCGNY-041-2023
13 March 2023
"A SUSTAINABLE FUTURE" BOOK LAUNCH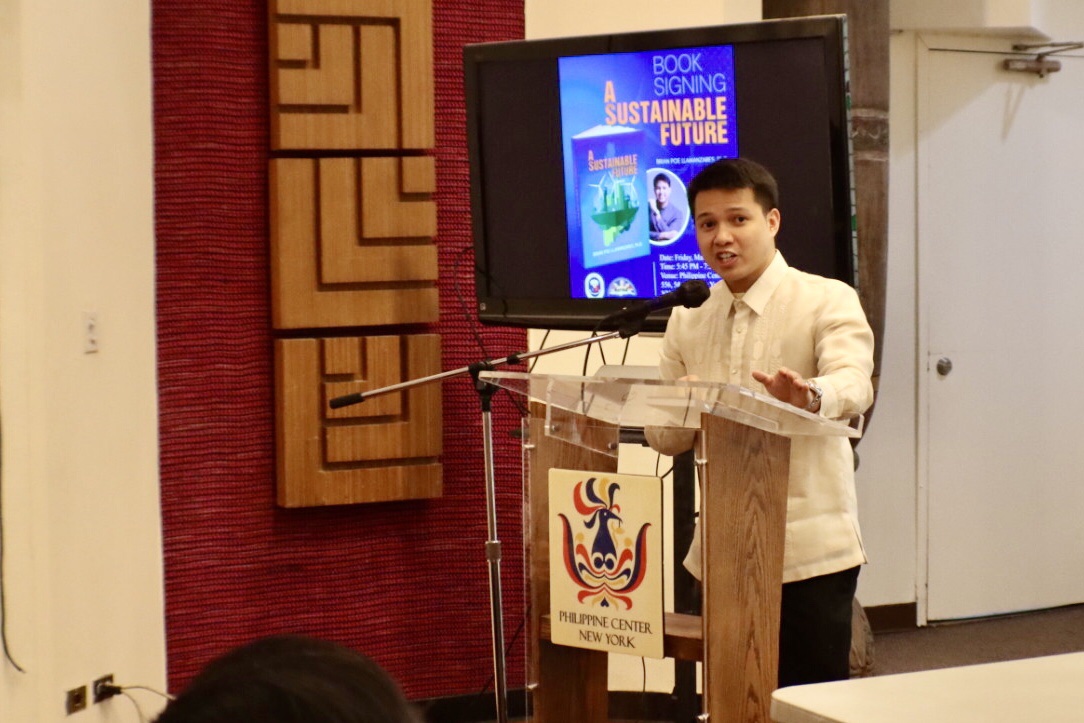 "A Sustainable Future" Book launch. Dr. Brian Poe Llamanzares answers questions
from the audience regarding his book. (Philippine Consulate General Photo by Joey Magaso)
PCGNY-042-2023
13 March 2023
"A SUSTAINABLE FUTURE" BOOK LAUNCH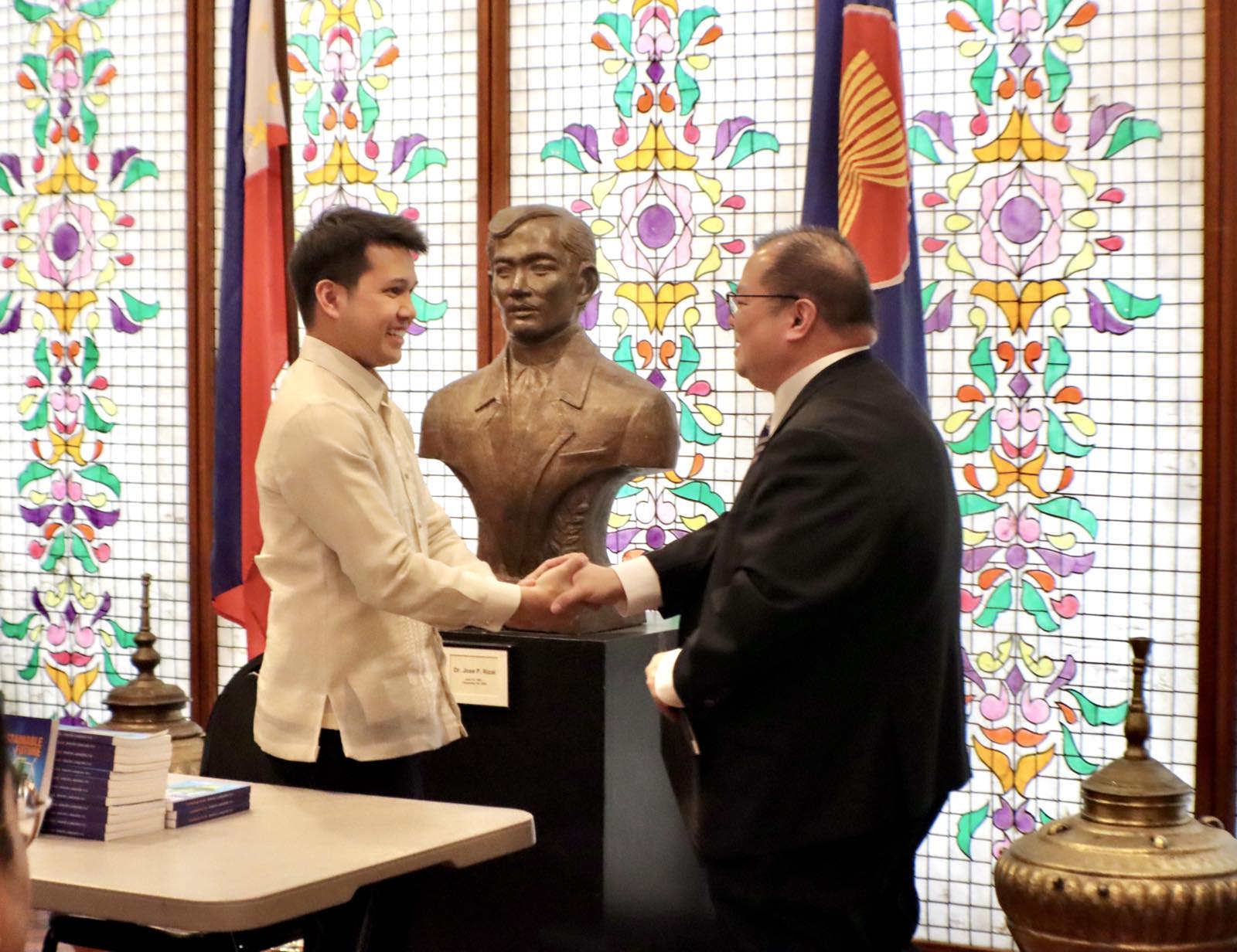 "A Sustainable Future" Book launch. Consul General Senen Mangalile congratulates Dr. Llamanzares
for his work, noting the book's detailed yet pragmatic guide to adopting and driving sustainability practices.
(Philippine Consulate General Photo by Joey Magaso)
PCGNY-043-2023
13 March 2023
"A SUSTAINABLE FUTURE" BOOK LAUNCH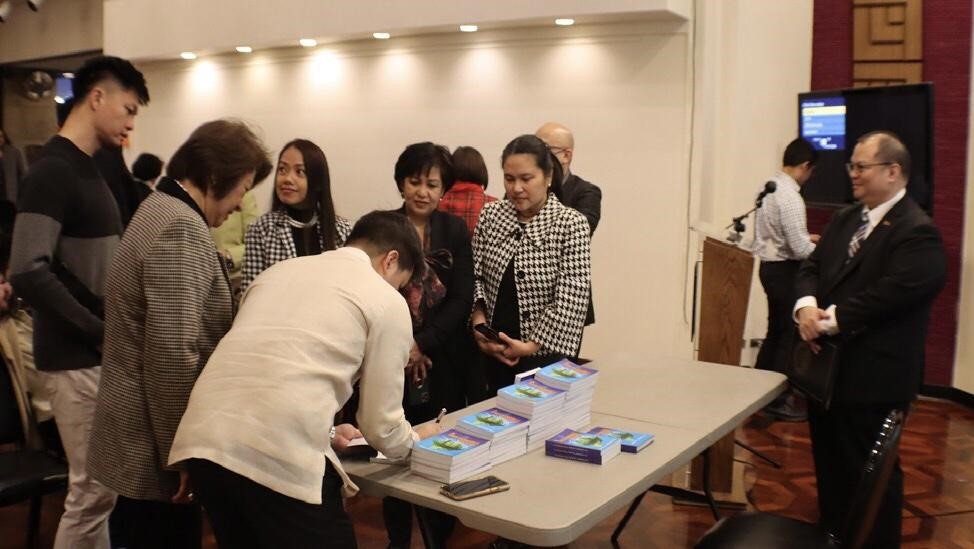 "A Sustainable Future" Book launch. Dr. Llamanzares signs copies of his book which
he gave out free to all event participants. (Philippine Consulate General Photo by Joey Magaso)
PCGNY-044-2023
13 March 2023
"A SUSTAINABLE FUTURE" BOOK LAUNCH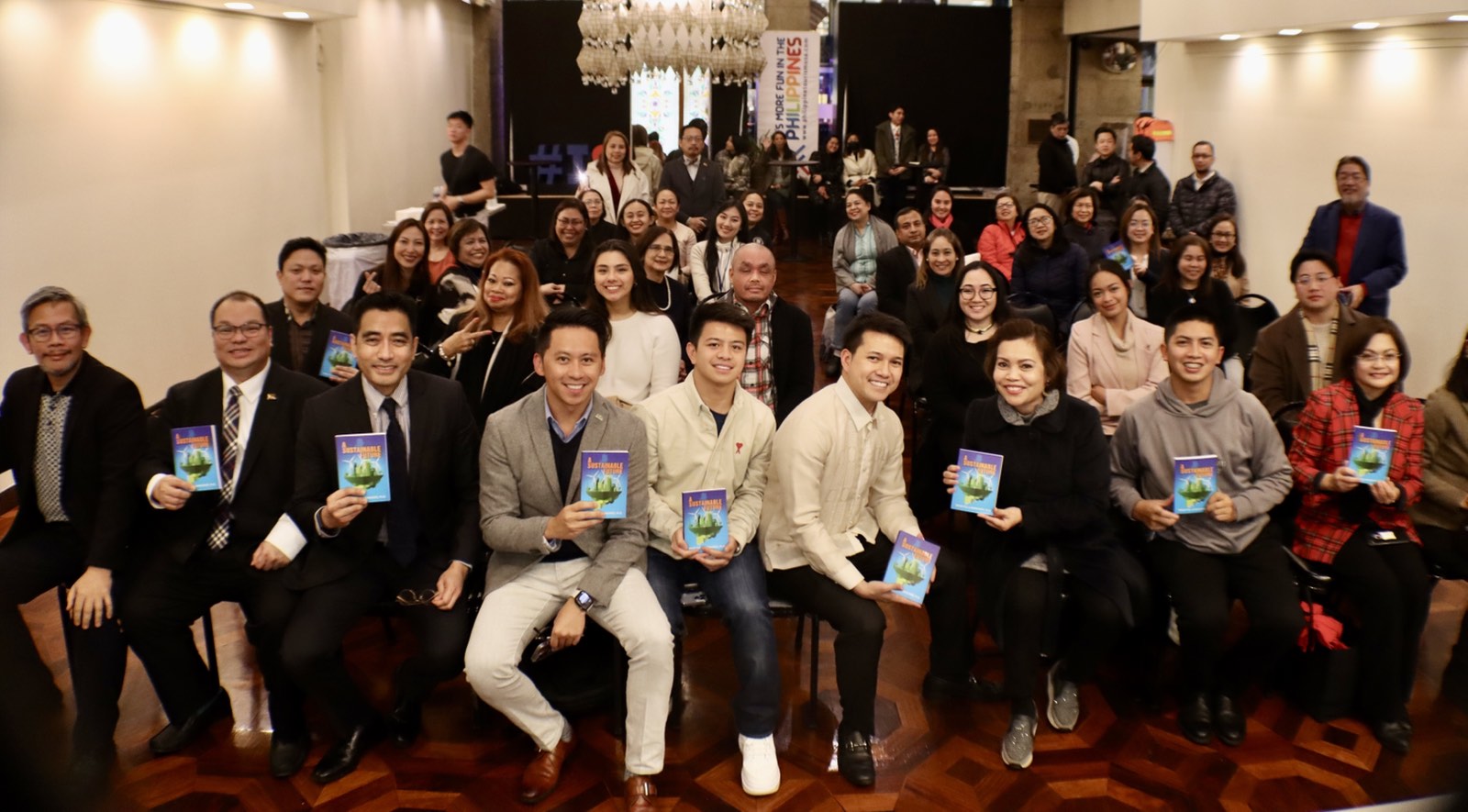 "A Sustainable Future" Book launch. Members of the audience with the author and Consulate officers.
(Philippine Consulate General Photo by Joey Magaso)