NEW YORK PCG HOSTED UNITY IFTAR AT THE PHILIPPINE CENTER
The Philippine Consulate General in New York hosted a Unity Iftar event at the lobby of the Philippine Center yesterday, 29 March 2023.The event, which started at 7:00pm, was in partnership with the Kinding Sindaw Heritage Foundation, Inc.
Consul General Senen T. Mangalile welcomed the participants to the event which included representatives from the Mayor's Office of International Affairs, headed by Commissioner Edward Mermelstein. In his remarks, he mentioned that as a country of laws, the practice of ones faith is guaranteed and that by virtue of Philippine laws, the Islamic holidays of Eid' ul Fitr and Eid' ul Adha are Philippine national holidays.
Commissioner Mermelstein extended the warm greetings of the Mayor of New York and reiterated the City's commitment to ensure the equal protection of all its residents, including members of the Asian American community. The participants, numbering 52 people, quietly participated in the evening prayers (Maghrib) and joined in the breaking of the fast with food generously provided by Kinding Sindaw and its partners.
The delegation from the Mayor's Office thanked the Consulate for an informative evening. END
PCGNY-056-2023
30 March 2023
UNITY IFTAR EVENT AT THE PHILIPPINE CENTER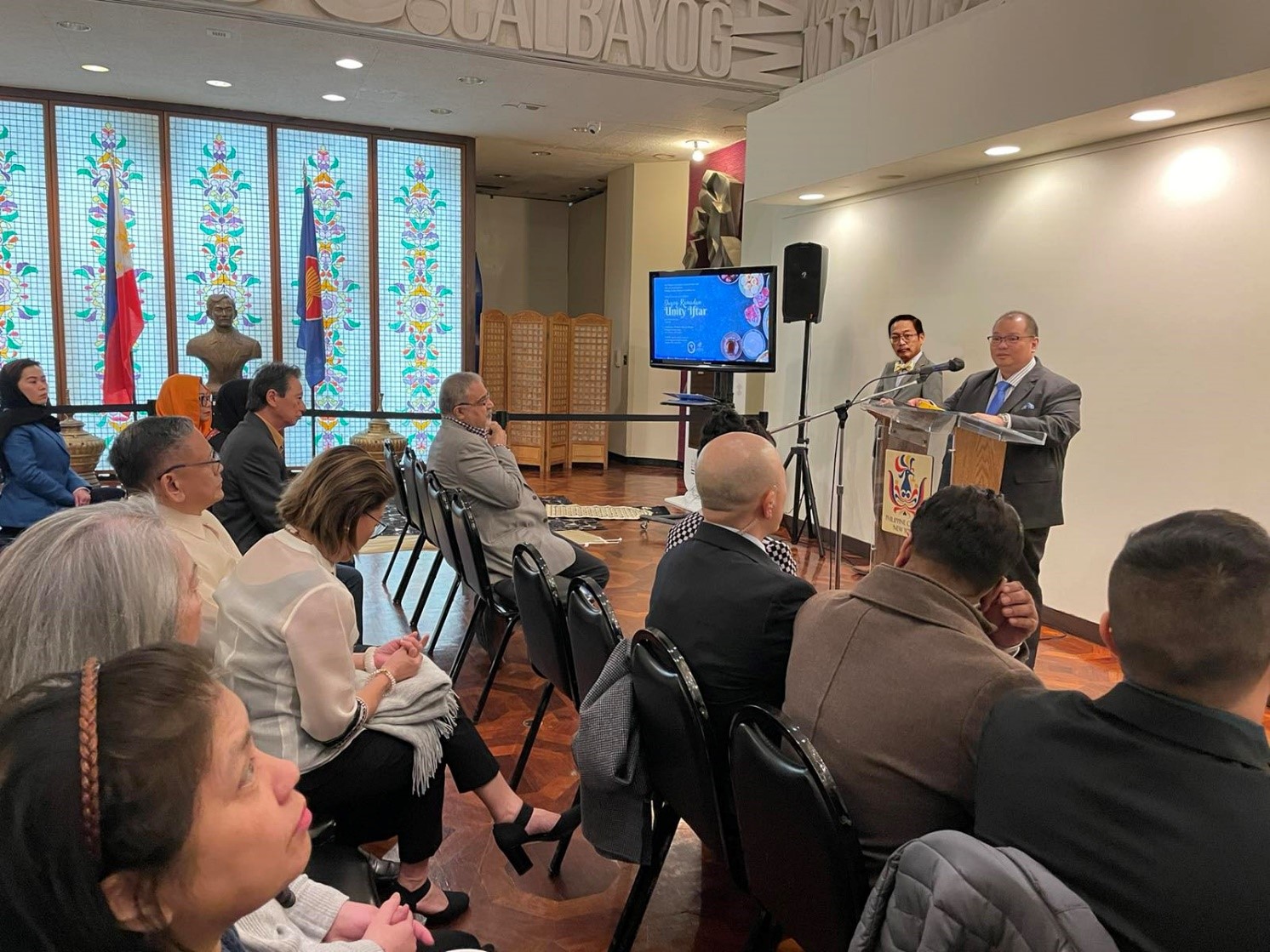 Consul General Senen T. Mangalile welcomes all participants to the Iftar event.
(Philippine Consulate General Photo by Jose Magaso)
PCGNY-057-2023
30 March 2023
UNITY IFTAR EVENT AT THE PHILIPPINE CENTER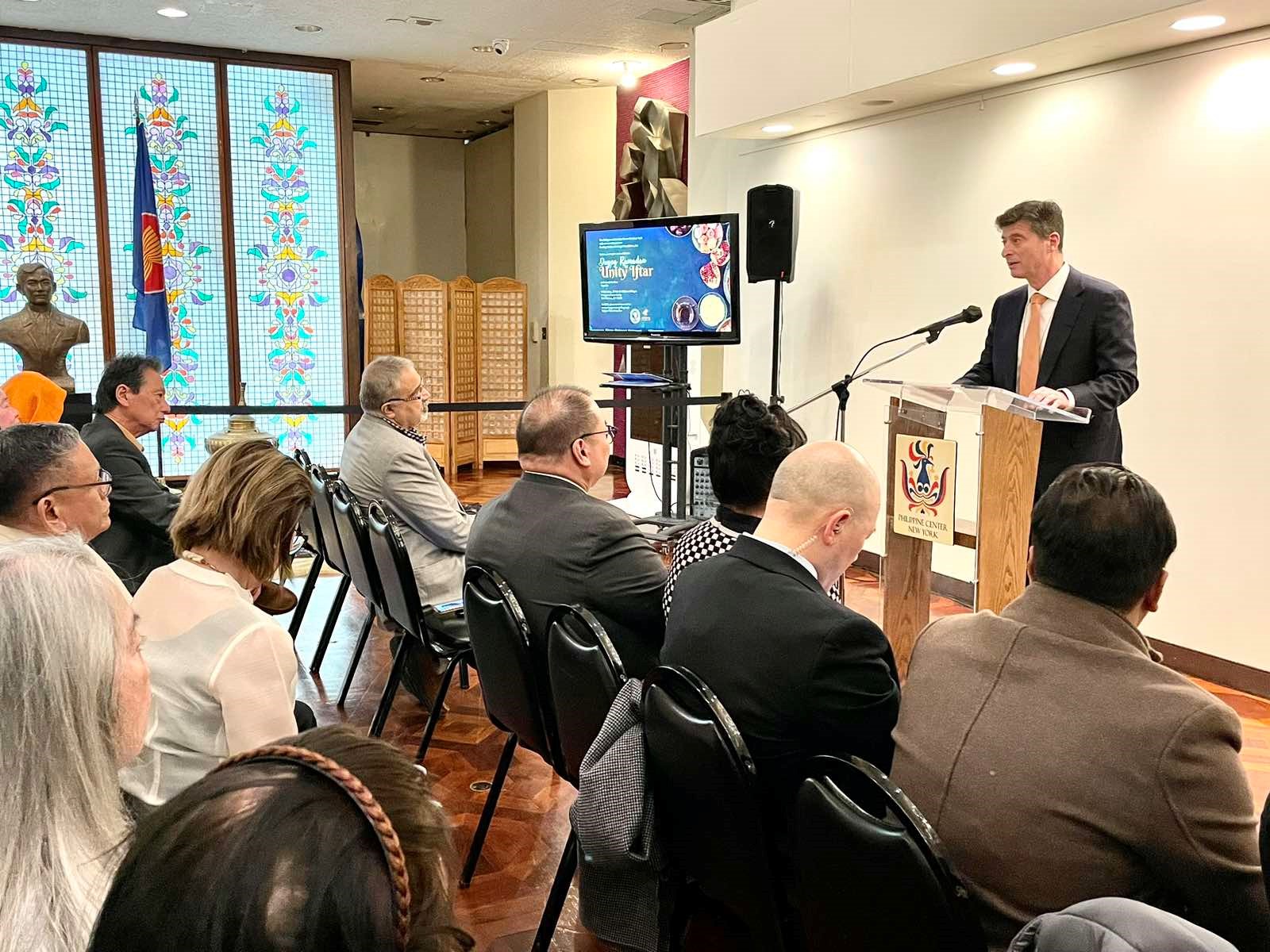 Commissioner Edward Mermelstein delivers the message by New York City Mayor Eric Adams.
(Philippine Consulate General Photo by Jose Magaso)
PCGNY-058-2023
30 March 2023
UNITY IFTAR EVENT AT THE PHILIPPINE CENTER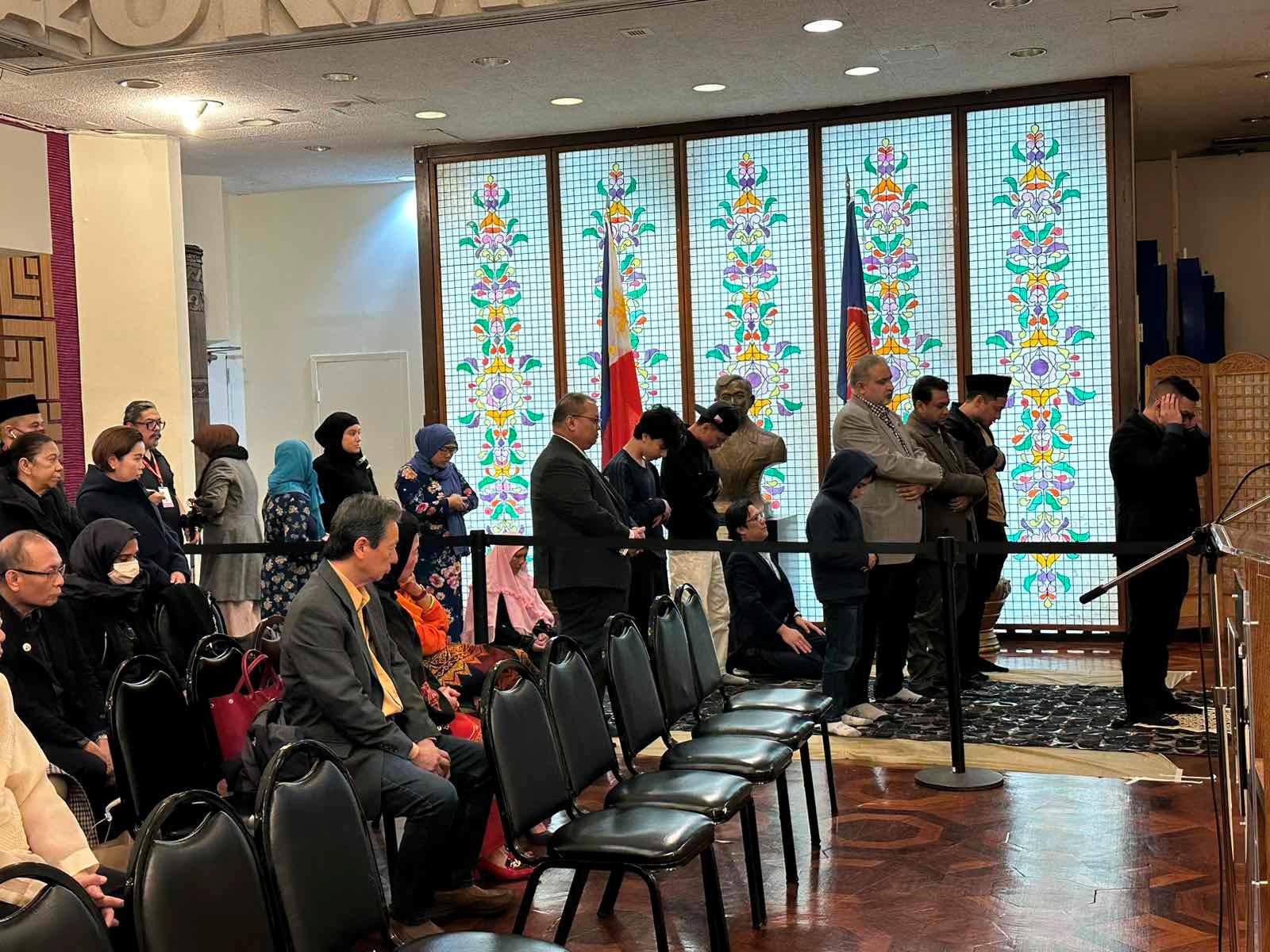 Consul General Senen T. Mangalile joins in the evening prayers prior to the breaking of the fast.
(Philippine Consulate General Photo by Neil Jahn Padlan)
PCGNY-059-2023
30 March 2023
UNITY IFTAR EVENT AT THE PHILIPPINE CENTER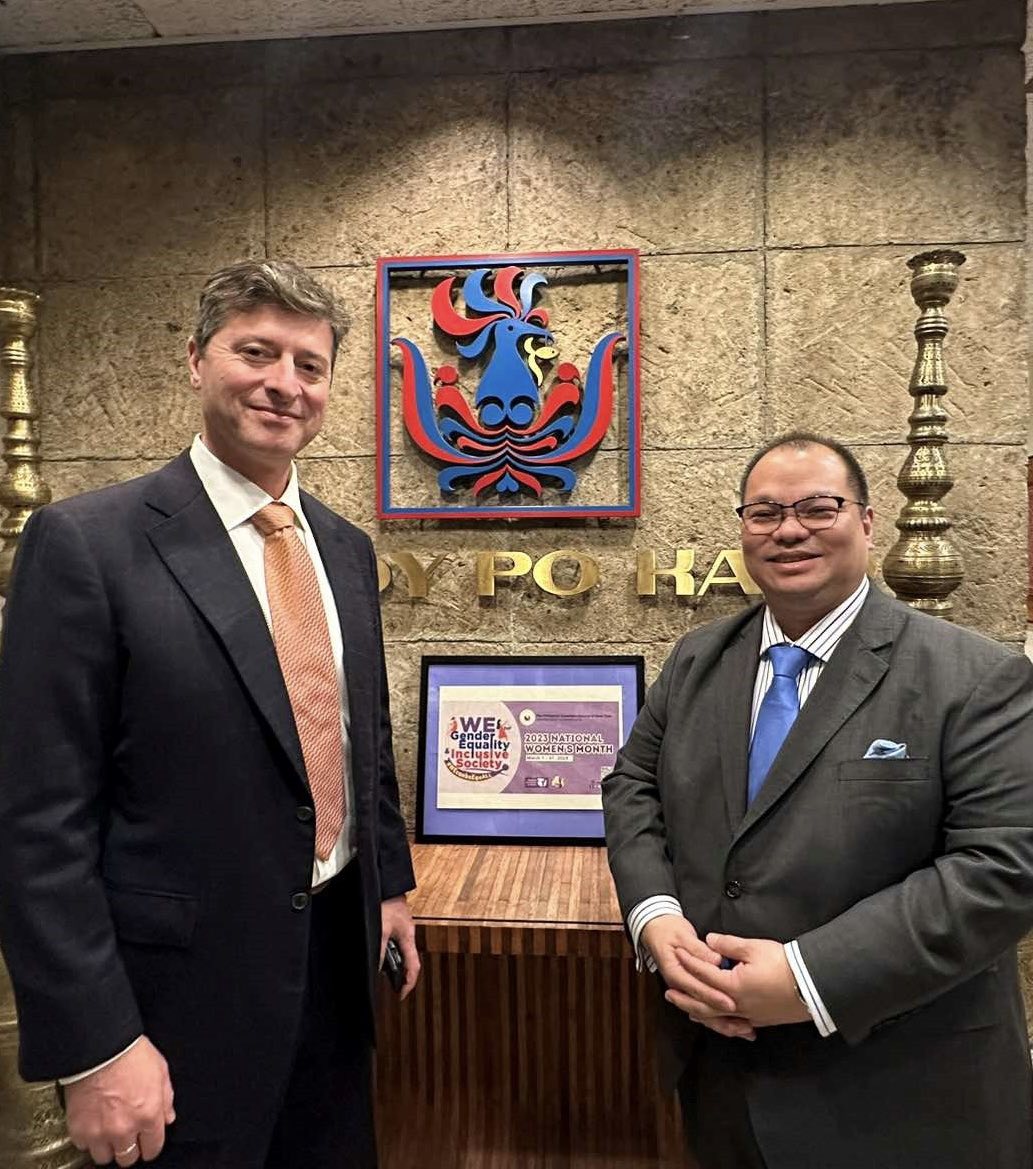 Commissioner Edward Mermelstein thanked Consul General Senen T. Mangalile for inviting the Mayor's Office
and assured him of the City's continued support .(Philippine Consulate General Photo by Neil Jahn Padlan)