PHILIPPINE CONSULATE GENERAL NEW YORK PARTICIPATES IN THE
PHILIPPINE FLAG RAISING CEREMONY IN BAYONNE CITY, NEW JERSEY
For the first time in the city of Bayonne, the Philippine flag was raised at the city hall grounds on 1 June 2023 to commemorate the 125th anniversary of Philippine Independence. Deputy Consul General of the Philippine Consulate General in New York Adrian Cruz and wife Citadel Cruz along with NYPCG representatives and Filipino American well-wishers attended the simple rites led by Bayonne City Mayor Jimmy Davis.
Mayor Davis, in his remarks, expressed the city's gratitude to the contribution of thousands of Filipino-Americans to the city of Bayonne. Council Member-at-Large Loyal Booker paid tribute to the fallen Filipino and American soldiers and civilians who fought as allies for freedom. Deputy Consul General Cruz praised the Filipino American community for honoring the rich heritage of the Philippines and for leading Philippine Independence Day celebrations in the United States.
The singing of the Philippine National Anthem was led by Ms. Naomi Jessica de Leon and an art exhibit done by Justine Enriquez was displayed in front of the city hall. To cap the event, Global Harvest Fellowship Music Director Melody Enriquez Del Rosario sang a beautiful rendition of Battle Hymn of the Republic. The activity was organized by active Fil-Am community member Melissa Enriquez-Rada.END
PCGNY-___-2023
7 January 2023
PHILIPPINE CONSULATE GENERAL NEW YORK PARTICIPATES IN THE
PHILIPPINE FLAG RAISING CEREMONY IN BAYONNE CITY, NEW JERSEY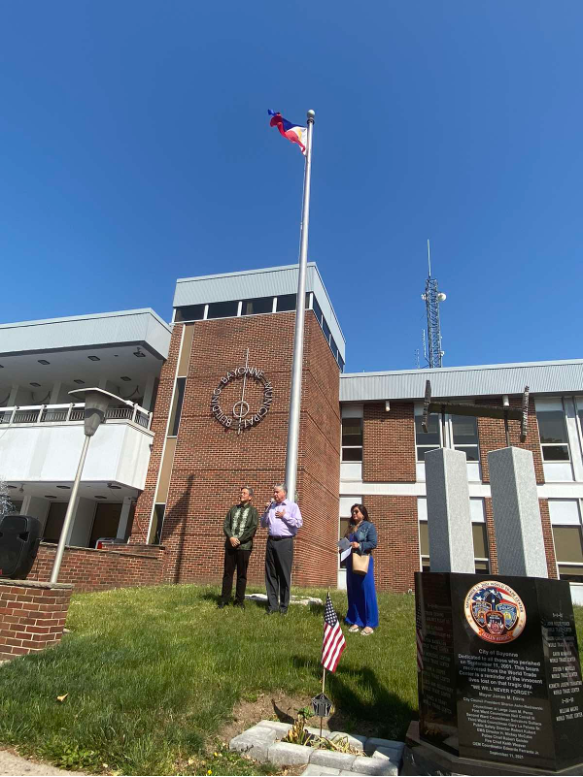 (Philippine Consulate General Photo by Raul Cuartero)
PCGNY-___-2023
7 January 2023
PHILIPPINE CONSULATE GENERAL NEW YORK PARTICIPATES IN THE
PHILIPPINE FLAG RAISING CEREMONY IN BAYONNE CITY, NEW JERSEY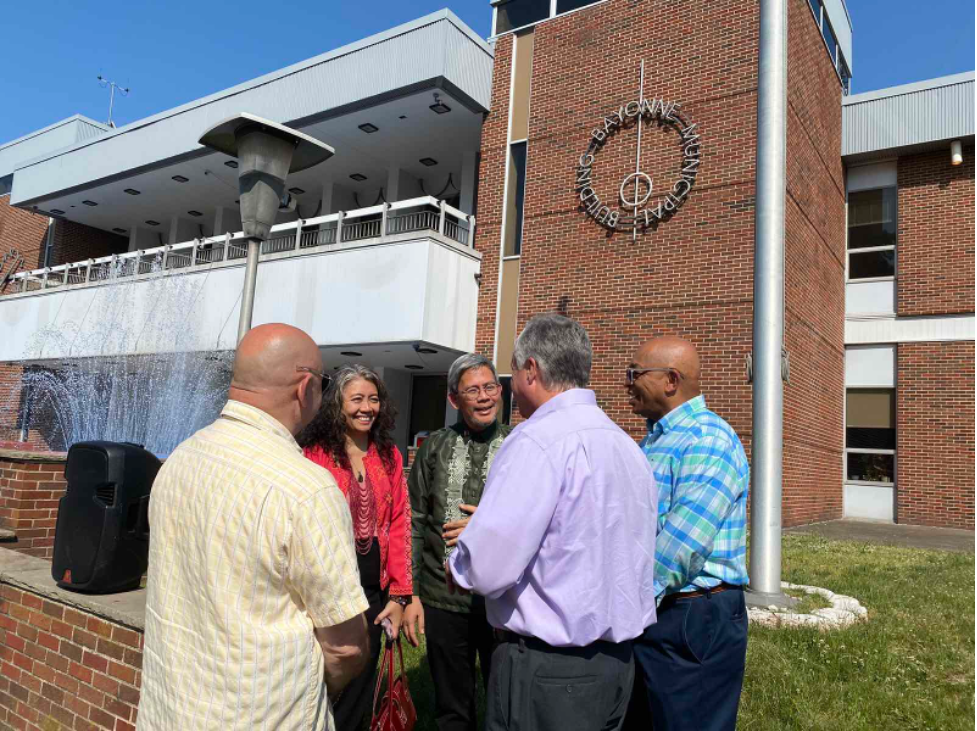 (Philippine Consulate General Photo by Raul Cuartero)
PCGNY-___-2023
7 January 2023
PHILIPPINE CONSULATE GENERAL NEW YORK PARTICIPATES IN THE
PHILIPPINE FLAG RAISING CEREMONY IN BAYONNE CITY, NEW JERSEY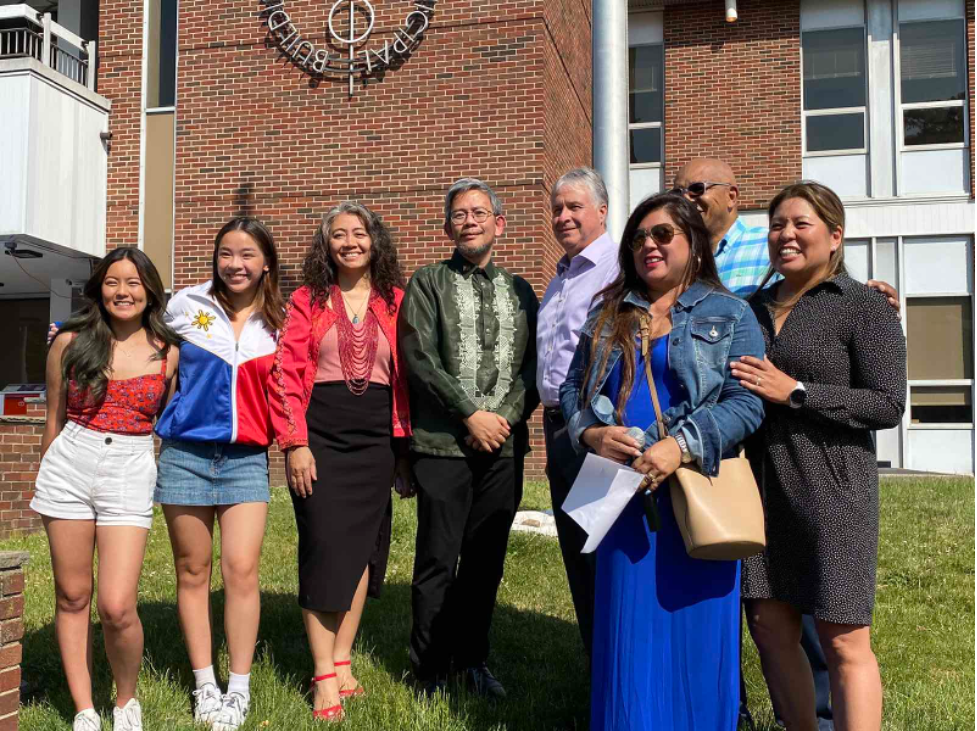 (Philippine Consulate General Photo by Raul Cuartero)