Philippine Consulate General in New York Promotes Philippine Fiber and Textile Program in Rhode Island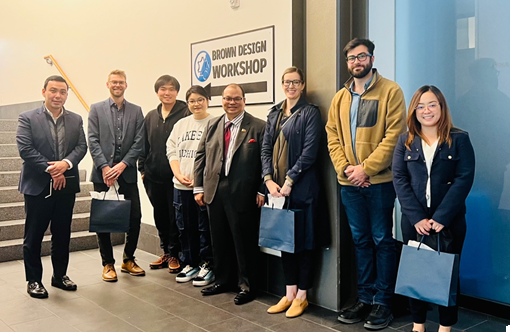 As part of its Philippine fiber and textile promotion program, the Philippine Consulate General in New York, together with the Philippine Trade and Investment Center (PTIC) in New York, visited Brown University and Rhode Island School of Design (RISD) on Friday the 13th of October 2023 to raise awareness of Philippine indigenous fibers and fabrics as well as explore opportunities for cooperation with their research centers.
During the meeting with Brown University officials and design students, Consul General Senen T. Mangalile highlighted the Consulate's overarching objective to promote Philippine fibers, textiles, and fabrics beyond the confines of the fashion industry. The emphasis was placed not only on fostering their integration within the fashion realm but also on exploring their diverse applications across various sectors.
The Philippine Consulate, together with PTIC, has also engaged with the officials of Drexel University Center for Functional Fabrics, Temple University Tyler School of Art and Architecture, and Thomas Jefferson University in August 2023. END.