Consul General in New York Meets Harvard Filipino Community
CAMBRIDGE, MA – Consul General Elmer G. Cato met with Filipino officials, personnel, and students of Harvard University on 29 September 2021 in Cambridge, Massachusetts.
The event hosted by Harvard Board of Overseas member Geraldine Acuña-Sunshine, was attended by incoming and returning Harvard students across degree programs. Harvard staff and fellows including Maria Carolina V. Dominguez, Harvard Business School Alumni Board member, and Myrish Cadapan Antonio, Director at the Harvard Kennedy School.
Consul General Cato thanked the host and organizers and emphasized the importance of active involvement of the Harvard Filipino community in the development of the Philippines. He encouraged them to register as overseas voters so that they can participate in the elections next year. The Consul General assured them of the assistance of the consulate in processing their consular documents and in organizing cultural events in the Cambridge and Boston area.
This activity is part of the Consulate's efforts to develop and enhance networks and partnerships with Filipino student and school organizations in the US Northeast. – END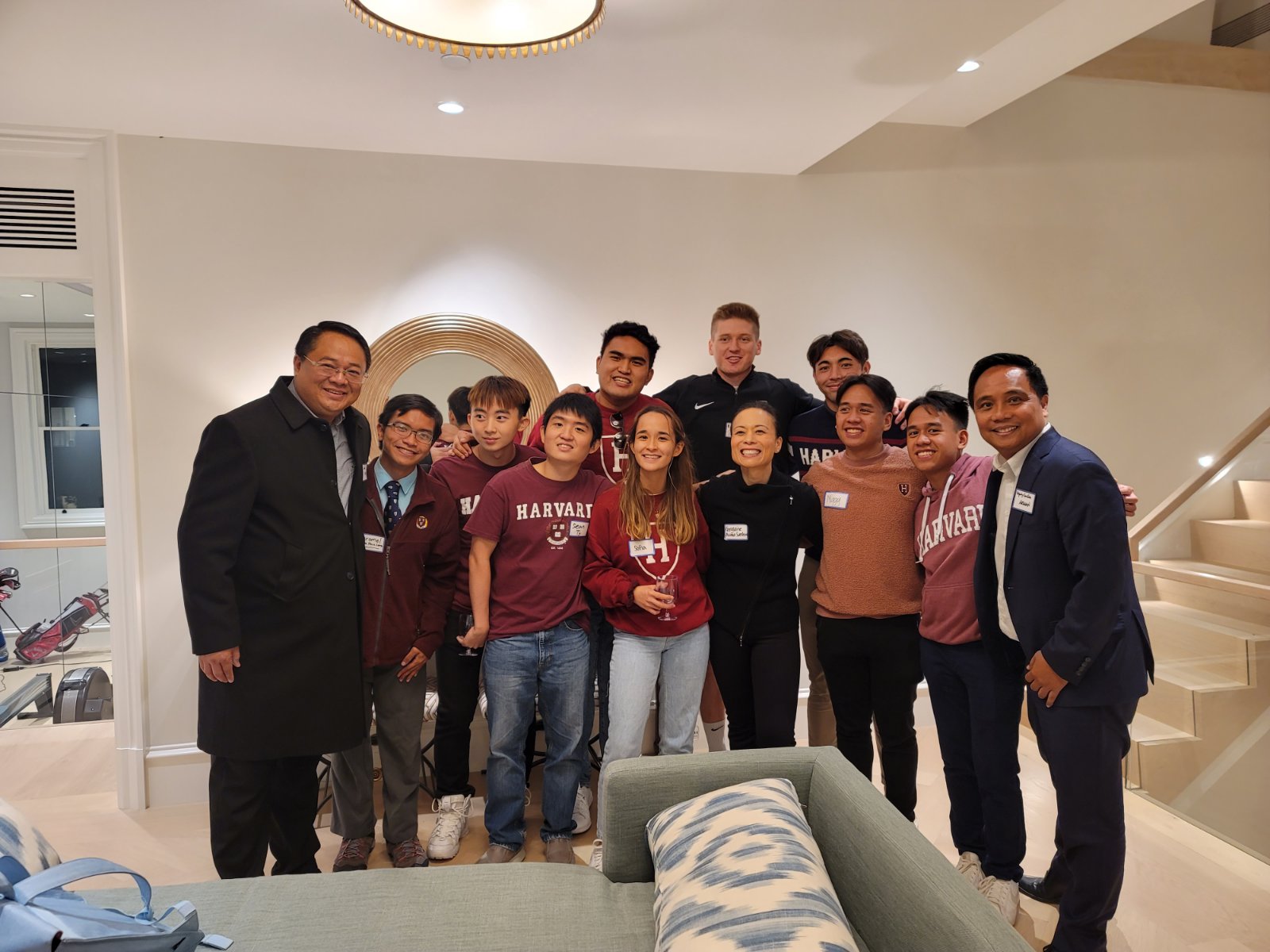 Consul General Elmer G. Cato (left), Harvard Overseer Geraldine Acuña-Sunshine (7th from the left) and Deputy Consul General Arman R. Talbo (right) with Filipino students in Harvard. (Photo by Myrish Cadapan Antonio)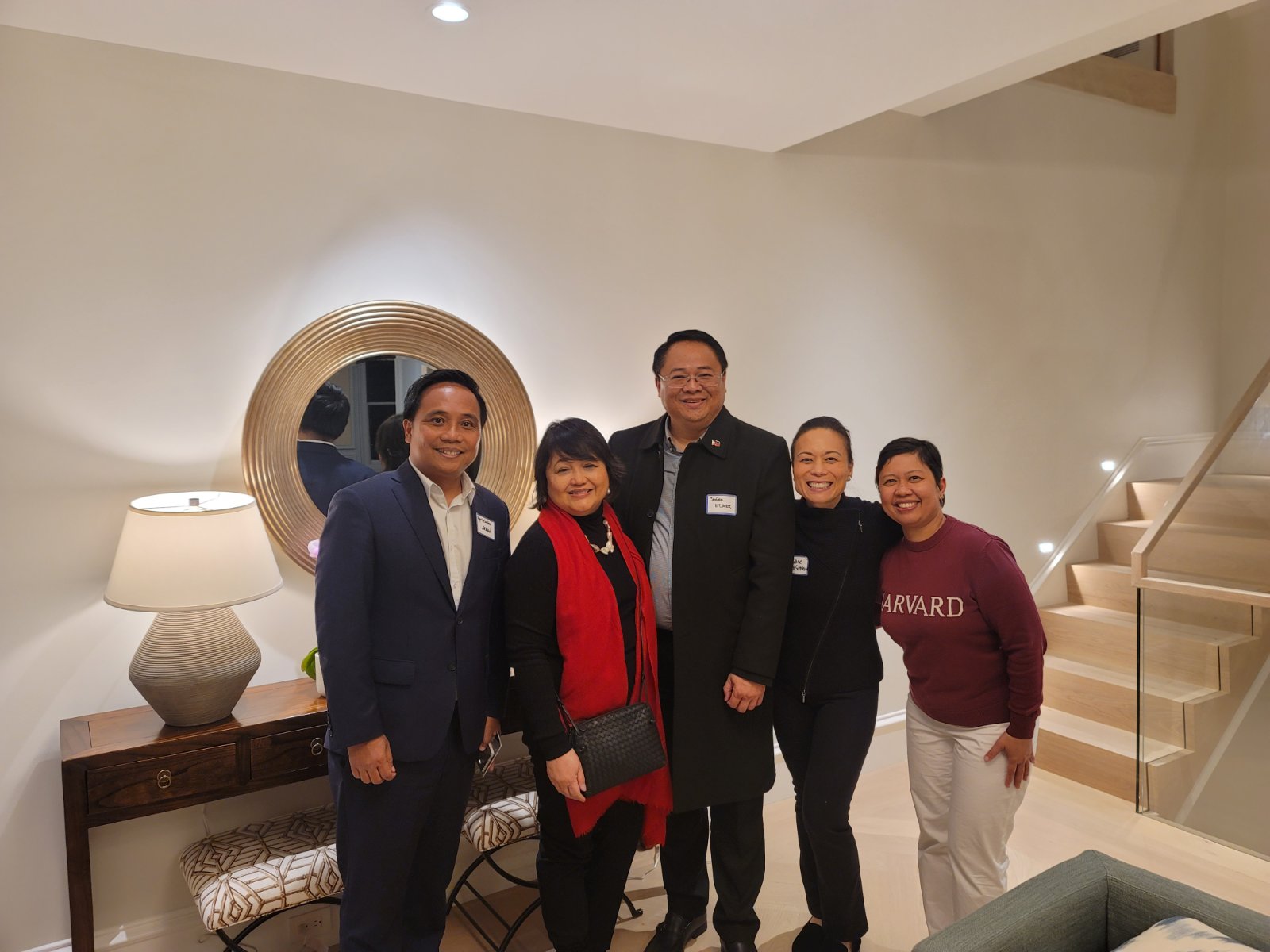 Consul General Elmer G. Cato with (L-R) Deputy Consul General Arman R. Talbo, Maria Carolina V. Dominguez, Geraldine Acuña-Sunshine , and Myrish Cadapan Antonio at the fellowship with the Harvard Filipino community (Photo by Jojo Antonio)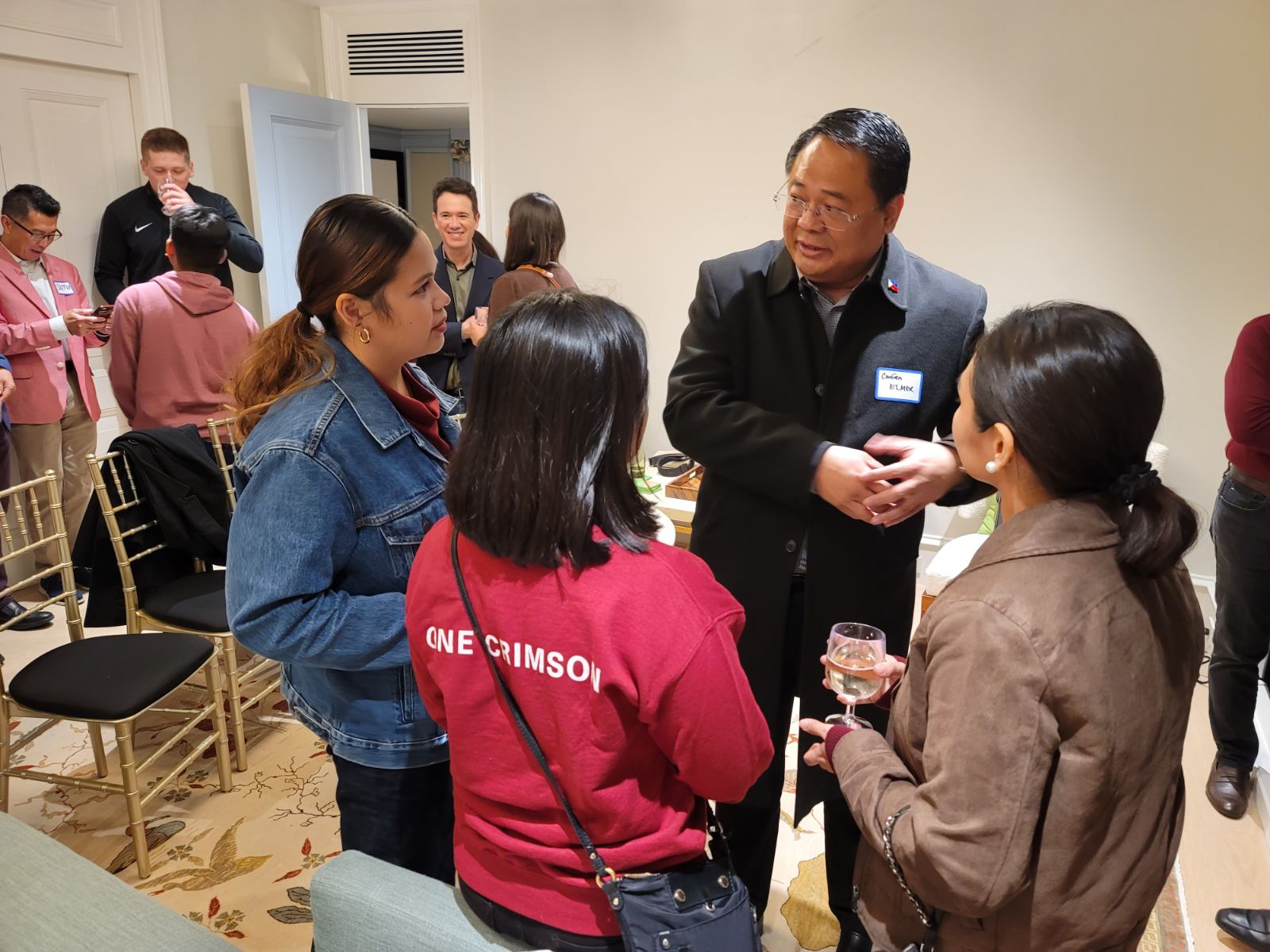 Consul General Elmer G. Cato engages Harvard students on the importance of contributing to the development of the Philippines as he encourages them to register as overseas voters (Philippine Consulate General in New York Photo by Arman R. Talbo)