PH Consulate General in New York Conducts Consular Outreach Mission in NH, VT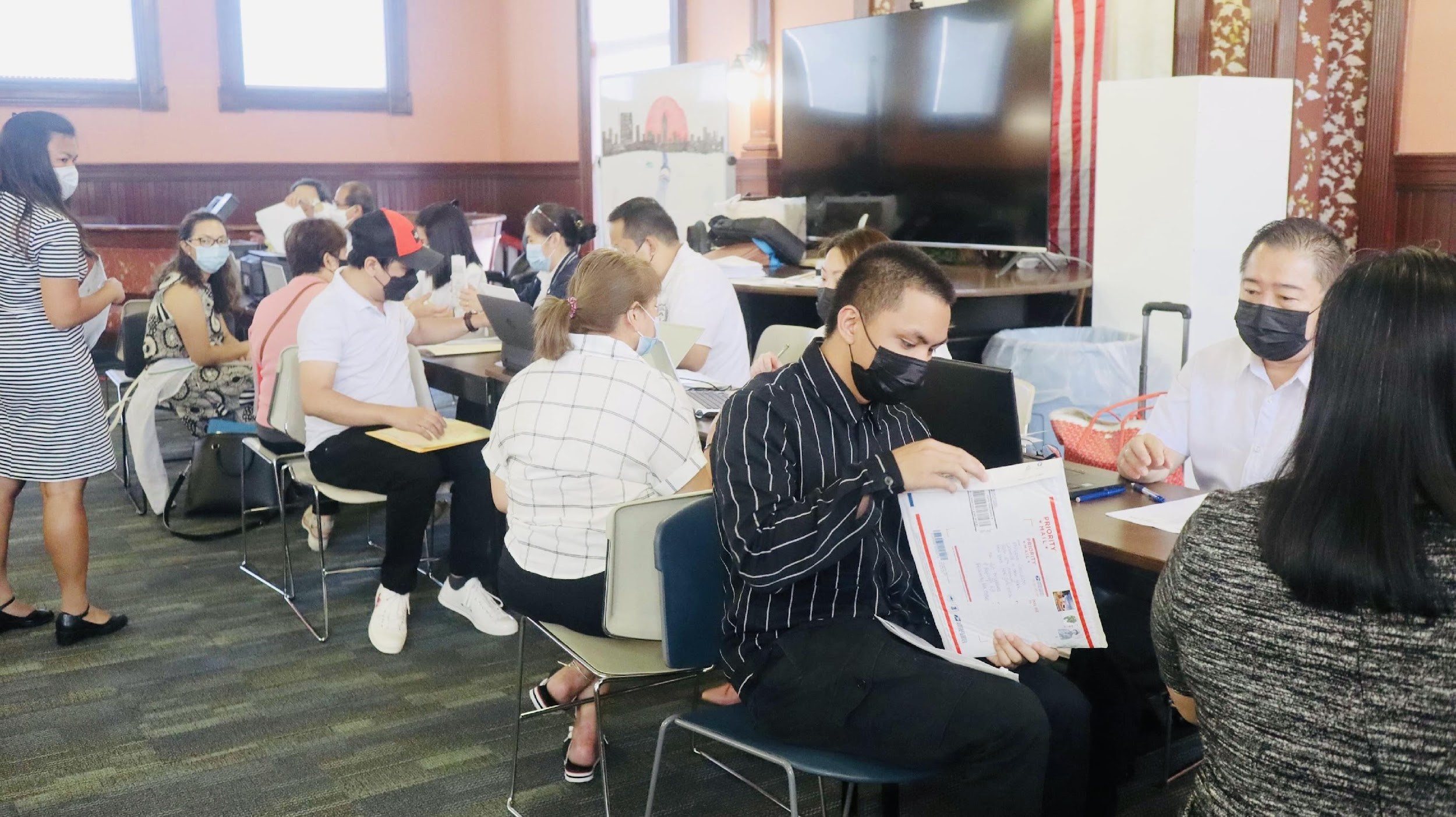 The Konsulado On the Go team evaluated and processed applications of close to 300 Filipinos during the recently concluded back-to-back consular outreach in New Hampshire and Vermont during the weekend of 21 and 22 August 2021 (Philippine Consulate General in New York Photo by Roderick Rodriguez)
26 August 2021, NEW YORK – Close to 300 Filipinos in New Hampshire and Vermont were served during the Konsulado On The Go consular outreach mission conducted by the Philippine Consulate General in New York on 21 and 22 August 2021. The Filipino American Friendship Society of New Hampshire (FAFSNH), led by Jocelyn Sy Santiago, hosted the outreach at the Manchester Community Resource Center while the outreach in Vermont was held at Double Tree By Hilton in South Burlington, with the support of Filipino American Community of Vermont (FACV), under Ms. Elizabeth A. Robenstein.
During both outreach, the consulate provided the following consular services: Passport application/renewal; Retention and reacquisition of Philippine citizenship; Registration of reports of birth and marriage; Notarization/consularization; and Overseas Voters Registration.
Consul General Elmer G. Cato recognized the hard work of the FAFSNH and the FACV in helping the Philippine Consulate General serve more of our kababayan who are unable to visit New York. He took note of concerns and suggestions, as well as conveyed the Philippine Consulate's recent initiatives, like the "Kapulungan ng mga Filipinos sa US Northeast", and his ideas for the community, including efforts to reach out to more second and third generation Filipino-Americans.
To promote interest in Filipino cuisine, the Consul General also visited "Pica Pica," a Filipino restaurant in St. Johnsbury, Vermont, where he tried mango-calamansi cake with calamansi pudding frosting, among other Filipino dishes. This is the first time that a Filipino restaurant located in Vermont is participating in the Philippine Consulate's annual flagship project, "Filipino Restaurant Week." END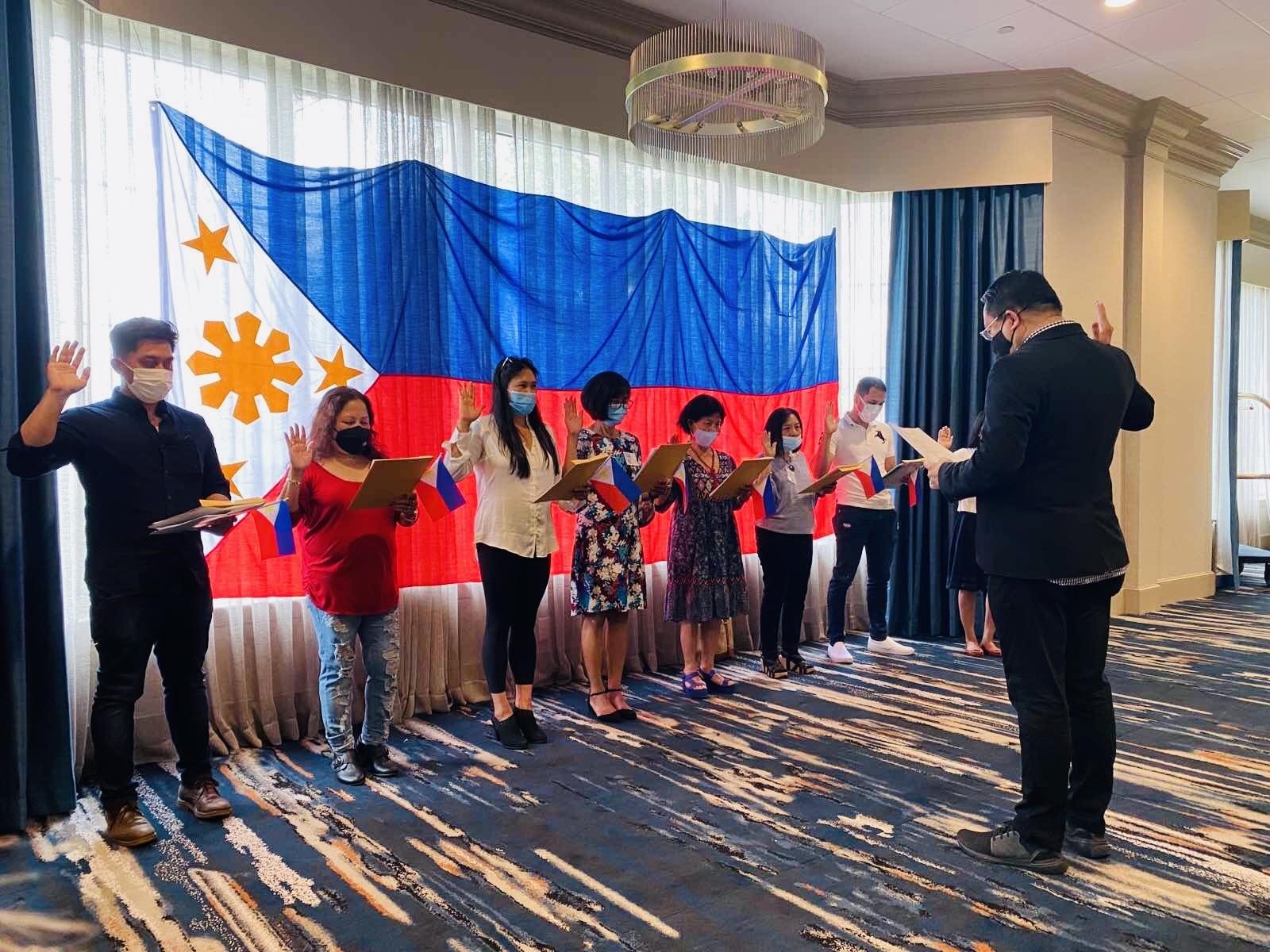 Consul General Elmer G. Cato administers the oath of kababayan who chose to retain or reacquire their Philippine Citizenship during the consular outreach held in Vermont on 22 August 2021 (Philippine Consulate General in New York Photo by Vanessa de Castro)