FILIPINA-AMERICAN NAMED DEPUTY MAYOR OF NEW YORK CITY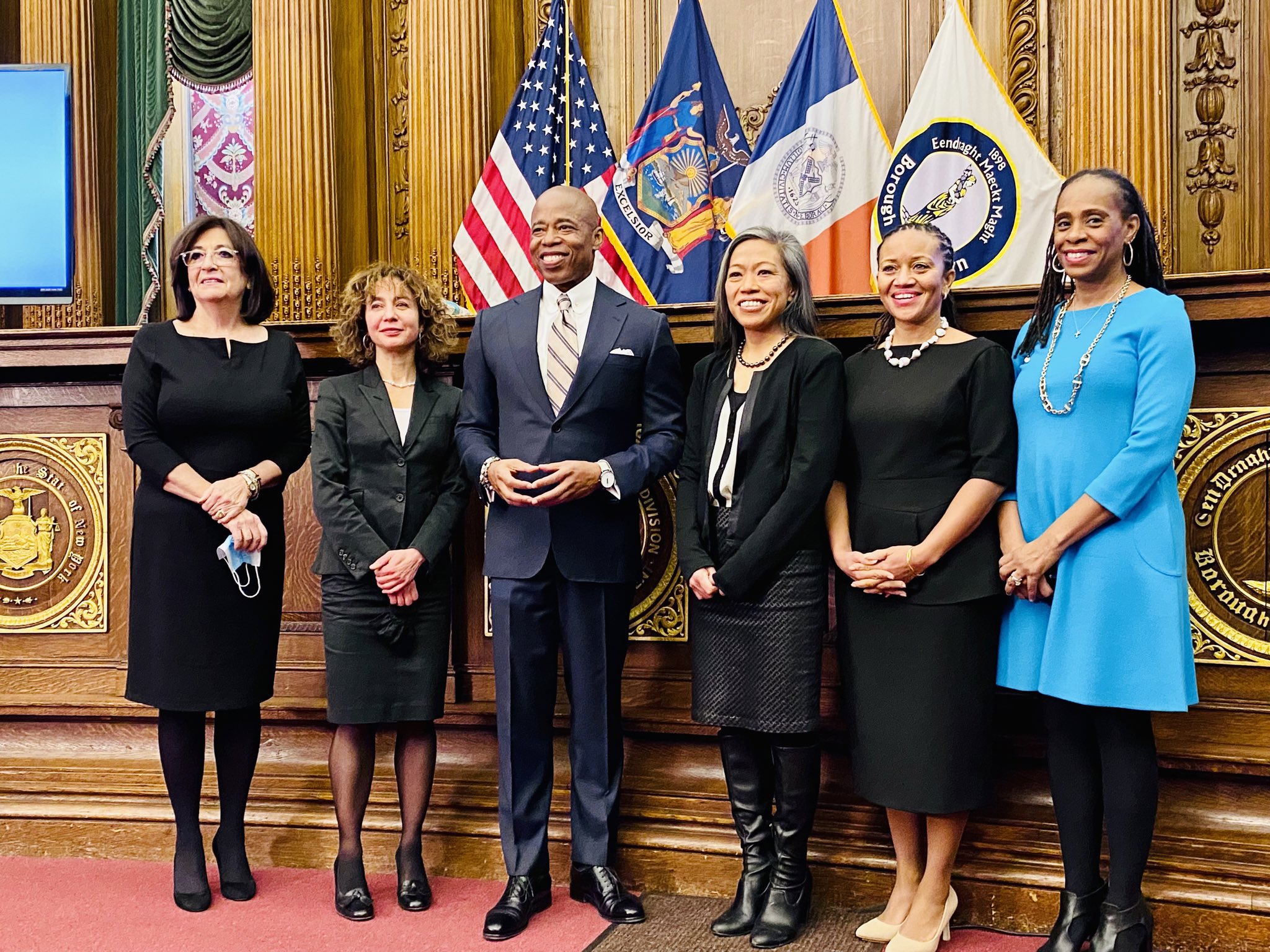 Filipino-American Maria Torres-Springer, third from right, was among five deputy mayors appointed by New York City Mayor Eric Adams to help him govern the largest city in the United States.
New York, 05 January 2022 – A 44-year-old daughter of immigrants from the Philippines is one of two Asian-Americans who took their seats as deputy mayor of the largest city in the United States.  
Maria Torres-Springer officially assumed her position as Deputy Mayor for Economic Development and Rebuilding of New York City on Monday. She is the first Filipino-American to occupy such an important position.
Torres-Springer took office two weeks after she was appointed by Mayor Eric Adams who gave her the task of overseeing New York City's recovery from the economic fallout brought about by the coranavirus pandemic. 
Torres-Springer was among five deputy mayors appointed by Adams following his election victory last month. Also appointed was  Meera Joshi, a civil servant of South Asian descent, who was named Deputy Mayor for Operations. 
"We join the Filipino Community in New York in congratulating one of our own on her assumption as deputy mayor of one of the more important cities in the world," Consul General Elmer G. Cato said. 
"We thank Mayor Eric Adams for giving the Filipino- and Asian-American Community an important role in his administration," he added. 
Prior to her appointment, Torres-Springer was Vice President for US Programs of the non-profit Ford Foundation. 
Torres-Springer previously served as Commissioner of the Department of Small Business Services and later as Commissioner of the Department of Housing Preservation and Development under Mayor Bill de Blasio. 
Before that she was executive Vice President and Chief of Staff of the New York City Economic Development Corporation during the term of Mayor Michael Bloomberg.  END