FIL-AM MEDIA MEETS THE CONSUL GENERAL
New York, 24 January 2023 – The Fil-Am Press Club of New York, led by ABS-CBN News Senior Correspondent, Don Tagala, and other members of the media, met Consul General Senen T. Mangalile during the latter's inaugural "Con Gen Media Hour" on Monday, 23 January 2023, at the Philippine Consulate General in New York.
During the meeting, Consul General Mangalile recognized the indispensable role of the media not only as partners in disseminating information and promoting events of the Philippine Consulate, but also as a medium to build synergy among the members of the Filipino-American Community, and an instrument in taking the pulse of the public. The media, in turn, extended a warm welcome to the Consul General and assured him of their assistance in relaying important news to kababayan.
The one-hour face-to-face interview initially revolved around light-hearted questions, such as why the Consul General entered the foreign service, and what his most memorable experience is as a diplomat, so far. Discussions then moved to the Consul General's vision for the Philippine Consulate, and the status of consular services, such as applications for passport, notarization, and "dual citizenship."
Consul General Mangalile took the opportunity to emphasize the call of the President to strengthen economic linkages between the Philippines and the United States of America, while continuing all efforts to serve kababayan abroad. END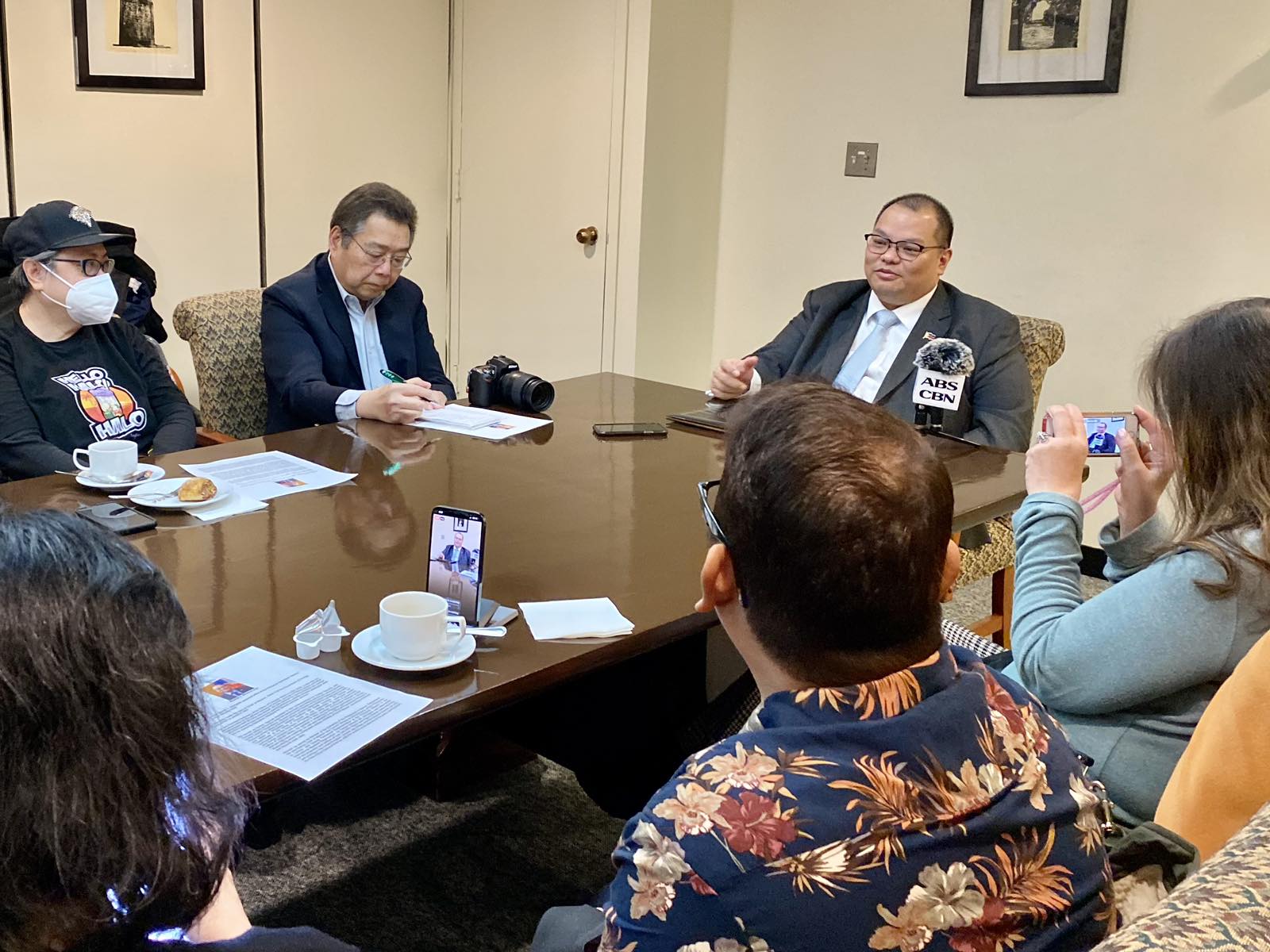 Fil-Am Media Meets the Consul General. Consul General Senen T. Mangalile addresses questions during his
inaugural "Con Gen Media Hour," on Monday, 23 January 2023 at the Philippine Consulate General in New York.
Members of the Fil-Am Media took the opportunity to get to know the Consul General on a personal level and his
vision for the Philippine Consulate. (Photo by Jose Magaso)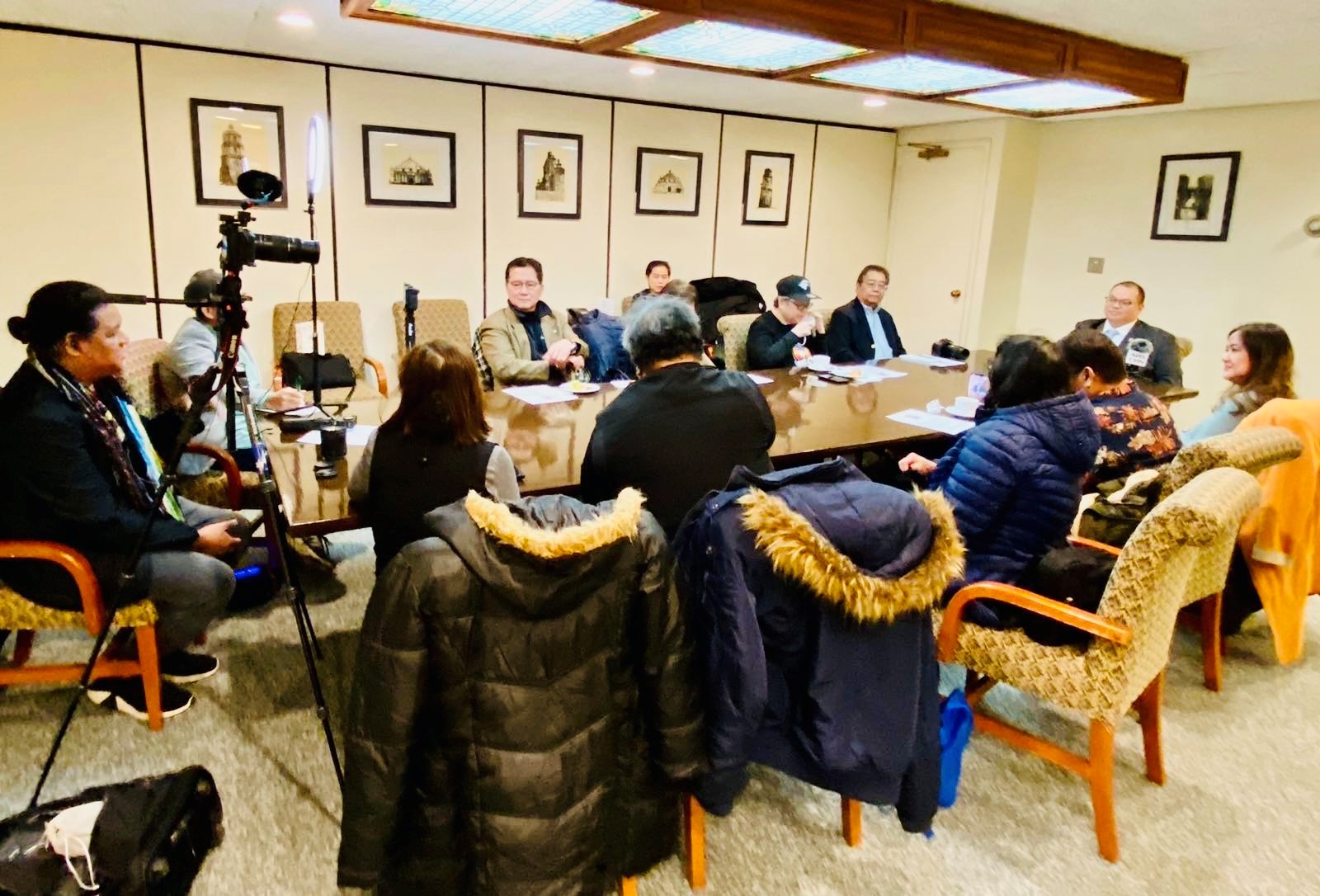 Fil-Am Media Meets the Consul General. Consul General Senen T. Mangalile addresses questions during his
inaugural "Con Gen Media Hour," on Monday, 23 January 2023 at the Philippine Consulate General in New York.
Members of the Fil-Am Media took the opportunity to get to know the Consul General on a personal level and his
vision for the Philippine Consulate. (Photo by Jose Magaso)