NEW YORK PCG AND PDOT NY LAUNCHES 2023 VIP TOUR
The Philippine Consulate General in New York, in partnership with the Philippine Department of Tourism's New York Office, launched the Very Important Pinoy Tour (VIP Tour) at the Kalayaan Hall last 23 January 2023 at 5:00pm.
Consul General Senen T. Mangagile welcomed the participants of the launch, composed of airline representatives, travel agencies, members of the Filipino-American press, and members from various Filipino Community Organizations. In his remarks, he encouraged everyone to join the VIP Tour, which will take place from 16 to 24 July 2023 at Manila, Iloilo, and Boracay.
The VIP Tour is a major tourism activity of all Philippine foreign service posts in the U.S. The program enables Filipino-Americans and foreigners to experience Filipino culture and hospitality and immerse in the sights and sounds of various tourist destinations around the Philippines. The program, which was staged 13 times between 2004 to 2019, has seen the participation of more than 4,500 people from the different states.
In his address, Consul General Mangalile encouraged everyone to visit the Philippines and invite friends and family to join the VIP Tour. "Your help in promoting and disseminating the information that will be shared tonight will be crucial in ensuring that we have a big, solid delegation coming out of the US northeast," Consul General Mangalile said.
Tourism Attaché Francisco Lardizabal shared with the audience the details of the 2023 VIP Tour as well as sharing with everyone the Department of Tourism's new program, the "Bisita Be My Guest". The launch was livestreamed at the Consulate's official Facebook page.
The itinerary and other important details about the VIP Tour can be accessed at its website at www.viptourphilippines2023.com END
PCGNY-002-2023
25 January 2023
VIP TOUR LAUNCH AT THE KALAYAAN HALL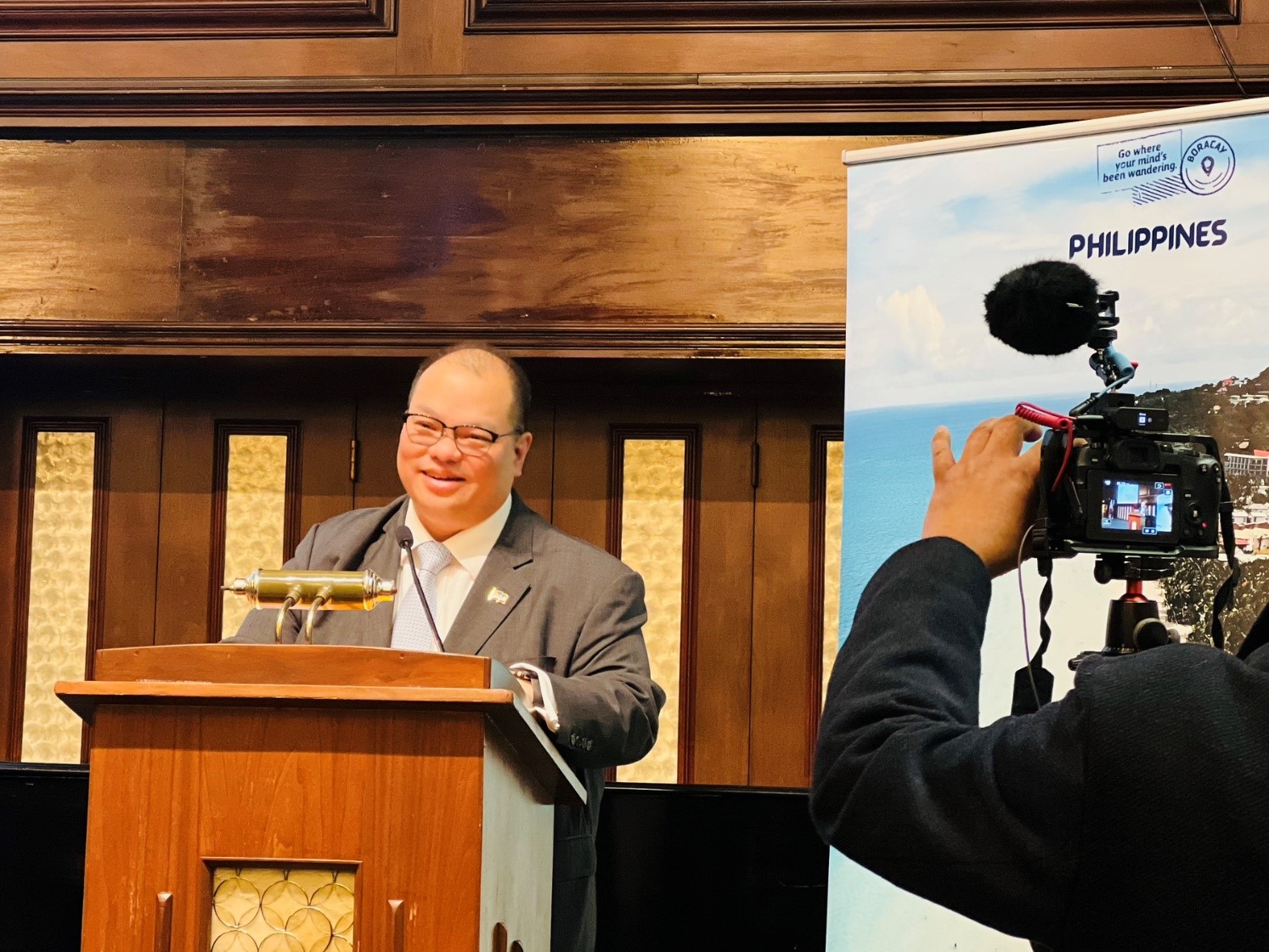 The Philippine Consulate General in New York, in partnership with the Philippine Department of Tourism's New York Office,
launched the Very Important Pinoy Tour (VIP Tour). Consul General Senen T. Mangalile welcomes all participants
to the launch and invites them to join the VIP Tour. (Philippine Consulate General Photo by Nikka Arenal)
PCGNY-003-2023
25 January 2023
VIP TOUR LAUNCH AT THE KALAYAAN HALL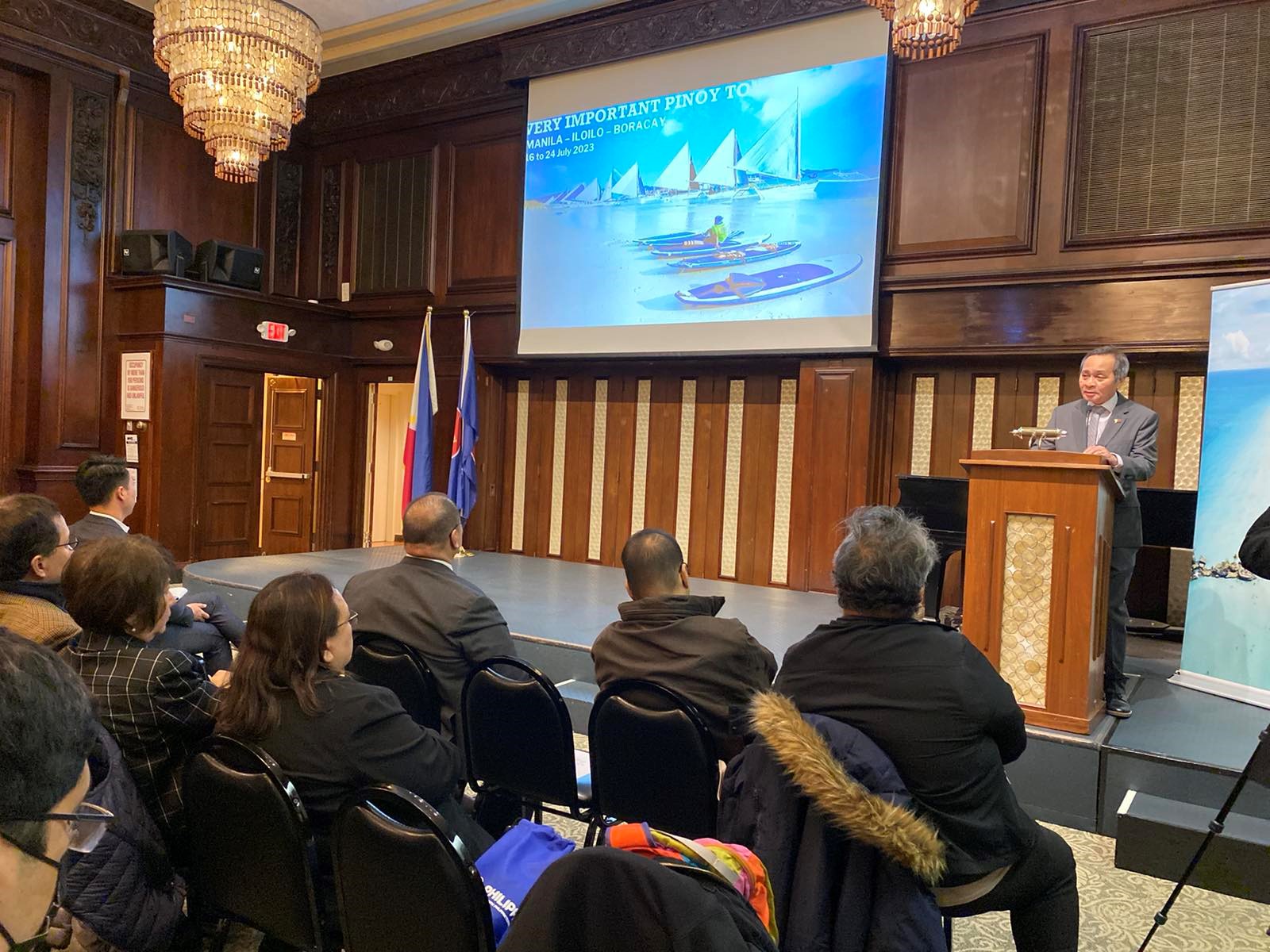 The Philippine Consulate General in New York, in partnership with the Philippine Department of Tourism's New York Office,
launched the Very Important Pinoy Tour (VIP Tour). Tourism Attache Francisco Lardizabal presents the details about the
2023 VIP Tour. (Philippine Consulate General Photo by Nikka Arenal)
PCGNY-004-2023
25 January 2023
VIP TOUR LAUNCH AT THE KALAYAAN HALL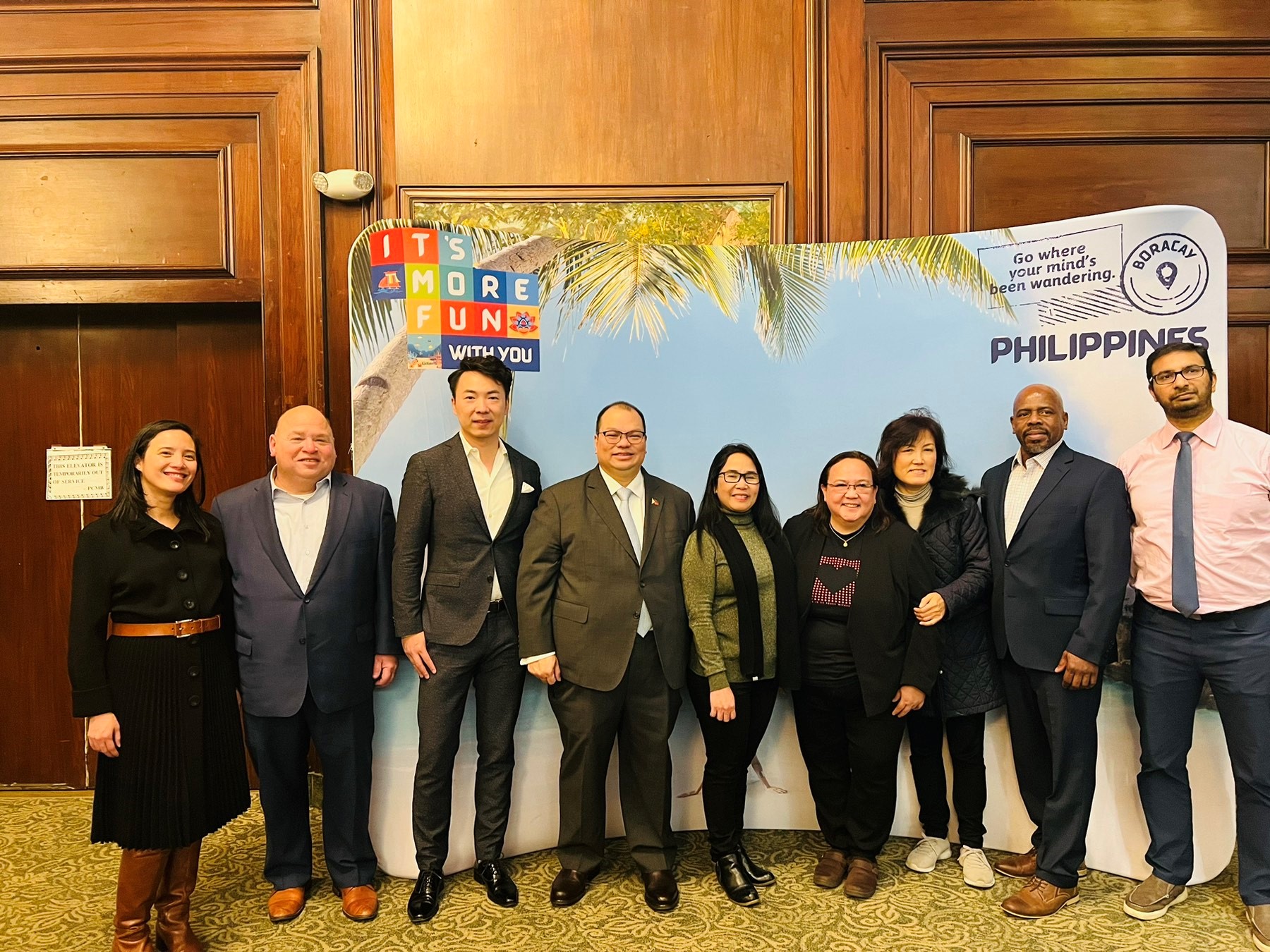 The Philippine Consulate General in New York, in partnership with the Philippine Department of Tourism's New York Office,
launched the Very Important Pinoy Tour (VIP Tour). Consul General Senen T. Mangalile is flanked by representatives of different
airlines and other travel agencies during the reception after the launch. (Philippine Consulate General Photo by Nikka Arenal)