CONSULATE WELCOMES FIL-AM COMMUNITY AT GENERAL ASSEMBLY
The Philippine Consulate General in New York successfully hosted its 9th Filipino-American Community General Assembly on 18 February 2023 at the Kalayaan Hall of the Philippine Center, from 9:00 am to 12:00 noon.
The General Assembly is an annual event where leaders of the Filipino-American community organizations in the US Northeast are invited to the Consulate for a report on the activities of the previous year and the calendar of activities of the current year.
Consul General Senen T. Mangalile welcomed the participants who were physically present as well as those who joined virtually via Zoom. He spoke on the theme of the 9th annual General Assembly, "Strengthening Linkages Through Collaboration and Partnership", and identified the efficient delivery of consular services and the conduct of activities that are more inclusive and representative of the diaspora's identity as his priorities. "We will continue to give you the quality of service that you deserve as well as a set of events that are inclusive and representative of our community," Consul General Mangalile said.
The General assembly also featured presentations by consular officers and representatives of the Department of Trade and Industry, the Department of Tourism, Social Security System. The presentations were met with enthusiasm and keen interest by more than 140 attendees, including an additional 20 online participants who viewed the activity via Zoom. END
PCGNY-17-2023
18 February 2023
9th Filipino-American Community General Assembly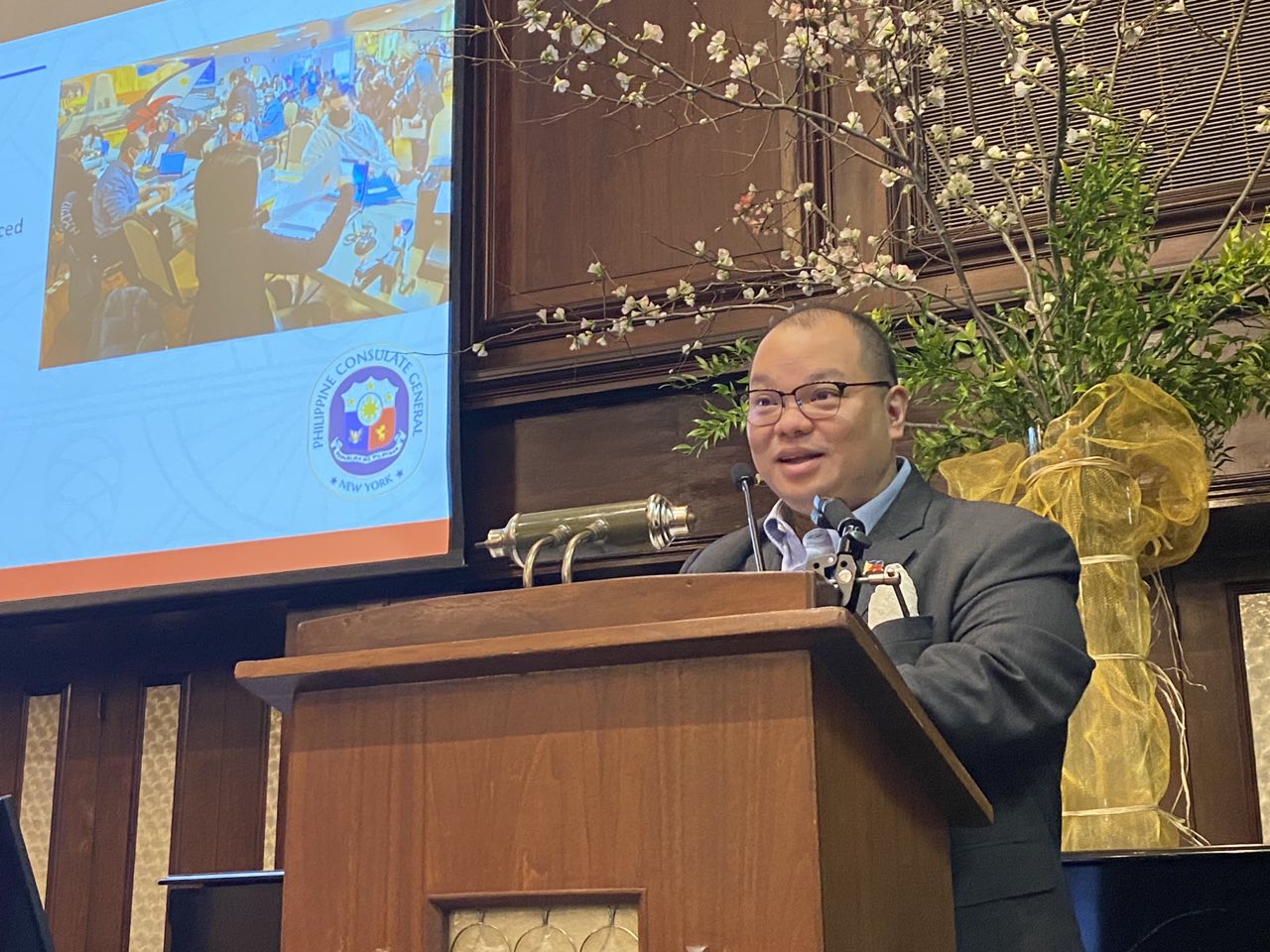 Consul General Senen T. Mangalile welcomed all participants to the 9th Filipino-American Community General Assembly on 18 February 2023 at the Kalayaan Hall of the Philippine Center where he shared the achievements of the past year and the plans for the current year. (Philippine Consulate General Photo by Jose Magaso)
PCGNY-18-2023
18 February 2023
9th Filipino-American Community General Assembly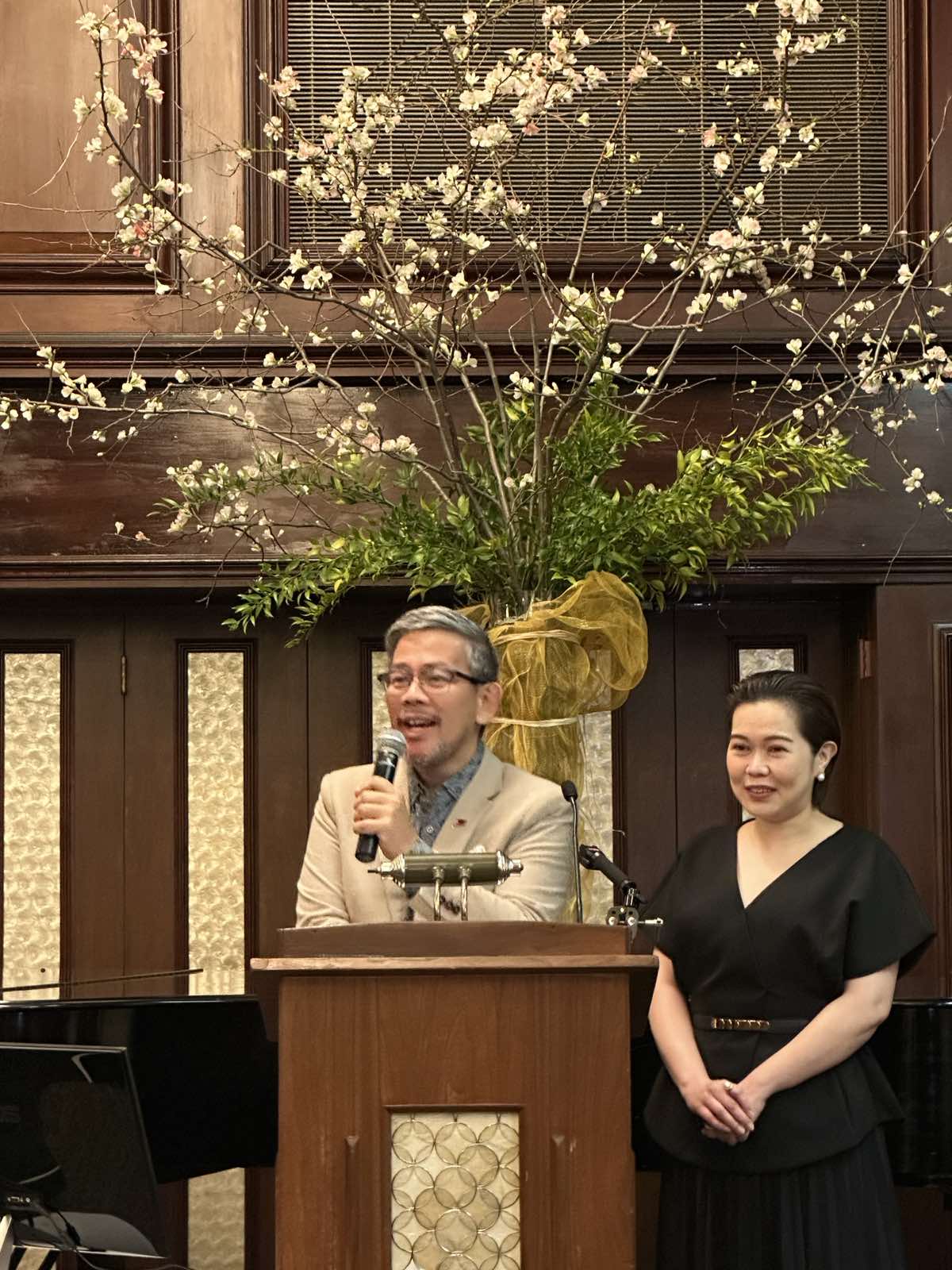 Deputy Consul General Adrian Cruz and Vice Consul Tanya Ramiro ably managed the flow of the program as well as moderating the questions by the participants. (Philippine Consulate General Photo by Jose Magaso)
PCGNY-19-2023
18 February 2023
9th Filipino-American Community General Assembly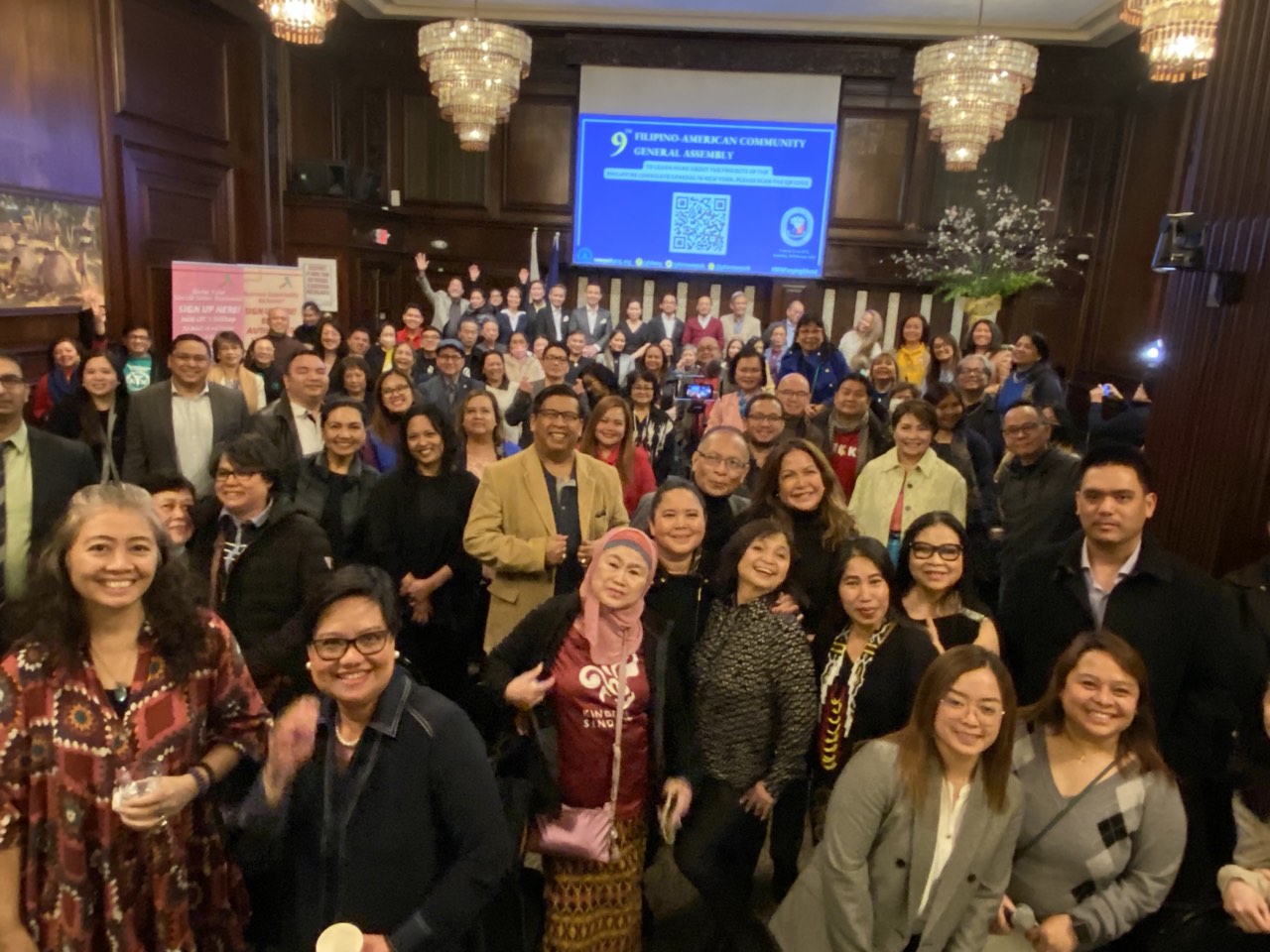 The Philippine Consulate General in New York successfully hosted its 9th Filipino-American Community General Assembly on 18 February 2023 at the Kalayaan Hall of the Philippine Center. The in-person participants, numbering around 120 people, beam happily with Consulate personnel during the General Assembly. (Philippine Consulate General Photo by Jose Magaso)